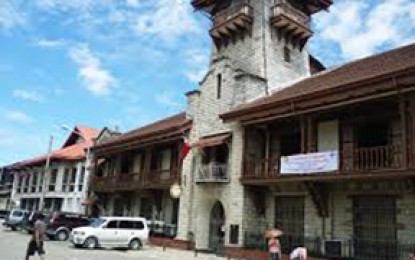 ZAMBOANGA CITY – A local health official announced Tuesday that five cases of the highly contagious Delta variant of the coronavirus disease 2019 (Covid-19) are completing their 14-day quarantine.
Dr. Dulce Amor Miravite, city health officer, said the Philippine Genome Center released the test results on August 28, through the Department of Health-9 (DOH-9).
Miravite said the five patients placed under quarantine are all members of a household with index case working in a local shipping firm.
"The five Delta variant patients are asymptomatic and well and (up) for completion of quarantine," Miravite said.
The first confirmed case of Delta variant was a crew of an inter-island vessel, who tested positive in July. He returned to work after undergoing isolation and has fully recovered.
Miravite said the profiles of the five Delta variant patients are as follows: unvaccinated 44-year-old female from Barangay Pasonanca named as Patient ZC12097; the patient's 11 and 17-year-old daughters, and 16-year-old niece; and her unvaccinated 26-year-old female house helper.
She said the five new Delta variant cases are part of the newly identified cases of variants of concerns in this city.
She said the genome sequencing also detected one Alpha or UK variant, which has recovered, and three Beta or South African variant cases, of which one died and two recovered.
She said they have sent a total of 804 samples for genome sequencing since March of this year.
Meanwhile, the Covid-19 data tracker showed that the city has a total of 11,779 recoveries with 12,589 confirmed cases, 182 active cases, and 628 deaths as of Monday. (PNA)