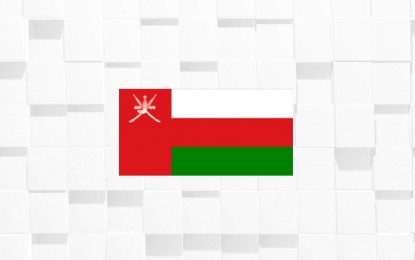 MANILA – The Department of Labor and Employment (DOLE) on Wednesday announced that the Sultanate of Oman has lifted the temporary travel ban on Filipino workers and tourists.
In a virtual forum, DOLE spokesperson Rolly Francia said the decision to lift the ban was based on the communication sent by Muscat to Labor Secretary Silvestre Bello III.
"The Secretary wishes to announce that the Sultanate of Oman, effective today, is set to admit traveling Filipinos, overseas Filipino workers (OFWs), and tourists likewise, are allowed to enter the Sultanate of Oman based on the communication sent him," he said.
Reciprocating the Arab country's move, Francia said the Philippine government is also set to allow travel to Oman "subject to the clearance to be provided by the Inter-Agency Task Force for the Management of Emerging Infectious Diseases (IATF-EID)".
"So we will just wait. Although we had preliminary word that such will be lifted with the effectivity of the travel ban to other countries that will...that will end on September 5. The reciprocal decision of the Philippine Overseas Employment Administration to lift the ban to Oman will be lifted also on the 5th of September," he added.
Currently, Oman is included on the list of countries covered by travel restrictions imposed by the Philippine government, which is in effect until Sept. 5.
"So as soon as the new validity of that extension lapses then that will be the time that we will reciprocate with our own lifting of the ban through the POEA," Francia said.
Francia added that there no was reason indicated over Muscat's move.
"There was no indication in the communication that was sent to the secretary. The communication stated that the lifting ...or the travel restrictions will be lifted effective September 1 and that is today, September 1, Oman time," he said.
Last June, the POEA issued a temporary suspension of deployment of OFWs to Oman, in response to the travel restriction imposed by the Arab nation on travelers from the Philippines. (PNA)