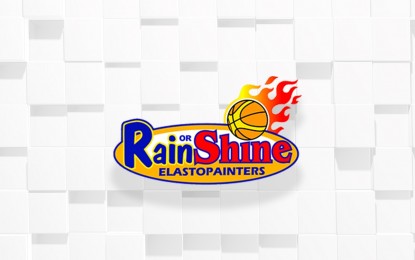 MANILA – Rain Or Shine held off Magnolia, 75-72, for an all-important win in the PBA Philippine Cup at the Don Honorio Ventura State University Gym in Bacolor, Pampanga on Friday.
The Elasto Painters banked on clutch jumpers from their big men but had to heave a sigh of relief in the end as they solidify their chance of making the Top 6, which would keep them from a quarterfinal disadvantage.
In the physical showdown that even saw Mark Barroca and Santi Santillan getting bandaged, Santillan and Beau Belga connived for a game-turning 5-0 mini-run that put ROS ahead, 72-68, with 1:42 remaining.
Belga, however, fouled Ian Sangalang underneath in the next play, and Sangalang made both his free throws to cut the lead down to two, 72-70, with 1:26 to go.
Norbert Torres once again gave the E-Painters some cushion with his own mid-range jump shot to reopen a four-point advantage, 74-70, with 1:09 left.
Barroca showed heart by converting a layup that drew the Hotshots to within two again, 72-74, with 56 seconds remaining.
They then forced the E-Painters to a 24-second violation, leaving them with 32.4 seconds to try tying the game up.
Paul Lee, however, decided to go for the lead only that his three-pointer rimmed out.
Javee Mocon still kept Magnolia in the game as he only made a split from the free-throw line off Calvin Abueva, and the team had 11.1 seconds to go for another triple.
Jerrick Ahanmisi was left open for the trey, but he missed the potential equalizer even as Sangalang's follow-up was waved off as his putback came after the final horn sounded.
"We really need this so badly to enter the playoffs. Coach [Chris Gavina] has been preaching confidence, staying as a team, and togetherness. Ito ang result nun (This is the result of it)," said Mocon, who made 19 points, eight rebounds, two assists, and three steals for ROS, which moved up to 5-4 in the standings, a half-game behind Ginebra, which will play San Miguel later Friday, for sixth place.
Santillan and James Yap each added 14 markers.
Sangalang finished with 21 points and 10 boards for Magnolia, which fell to third place at 6-3.
Calvin Abueva posted his fifth double-double of the season with 13 rebounds and 12 points alongside four dimes. (PNA)