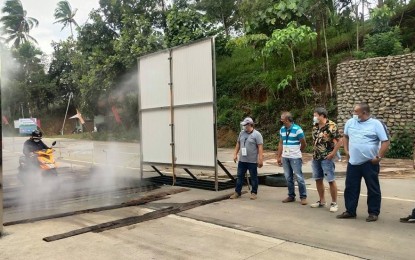 ZAMBOANGA CITY – The Department of Agriculture (DA) 9 (Zamboanga Peninsula) came up with yet another protocol to prevent the entry of African swine fever (ASF) in the region.
Wall-mounted sprayers have been installed in two entry points to the region for vehicles coming from other parts of Mindanao.
The disinfection equipment are in Rizal, Zamboanga del Norte and Aurora, Zamboanga del Sur, installed by the Livestock Program team and the Regional Agricultural Engineering Division, DA-9 Executive Director Rad Donn Cedeño said on Saturday.
Dr. Mario Arriola, Zamboanga City veterinarian, also met recently with different committees under the ASF Prevention and Control, primarily to assess the situation in the region and elaborate on the roles and functions of different committees.
Arriola said strict border watch would ensure that the livestock being shipped here are ASF-free.
The highly contagious virus can remain viable over long periods in hog blood, feces, and tissues.
Pigs of all ages can be infected. (PNA)