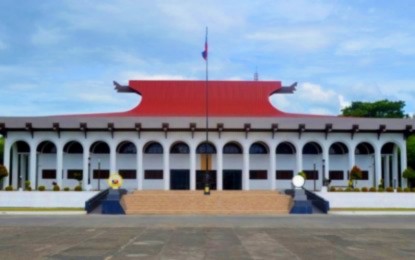 COTABATO CITY – The 80-member Bangsamoro Transition Authority (BTA) in the Bangsamoro Autonomous Region in Muslim Mindanao (BTA-BARMM) has commended the appointment of former appellate court Justice Japar Dimaampao to the Supreme Court (SC).
In a resolution released Thursday, the BTA members had expressed their "heartfelt thanks and profound gratitude" to President Rodrigo Duterte for appointing Dimaampao, who became the second Moro SC justice after the appointment of retired justice Abdulwahid Bidin in 1987.
Dimaampao, 57, who is highly regarded for his expertise in taxation and commercial law, is a native of Lanao del Sur province. He is also a renowned Muslim jurist, illustrious author, and a strong advocate for the creation of a Sharia appellate court.
Dimaampao has been a Court of Appeals justice for 17 years before his promotion to the high tribunal.
"Throughout his career, Justice Japar B. Dimaampao has not only represented the Bangsamoro people with utmost integrity and competence but has also given his unwavering support and assistance to the Bangsamoro cause -- inspiring prospective lawyers and serving as a model worthy of emulation" the BTA members, led by BARMM Chief Minister Ahod "Murad" Ebrahim, said in the approved resolution.
Dimaampao filled the vacancy left by then Associate Justice Alexander Gesmundo, who is now Chief Justice.
In 2019, the BTA, through a resolution, also backed and endorsed its support for Dimaampao's nomination to the high tribunal. (PNA)