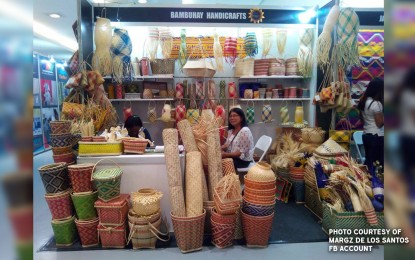 MANILA – Innovation-driven and creativity-packed owners of micro, small and medium enterprises (MSMEs) are expected to help fuel the recovery of the sector from the pandemic.
In his speech during the virtual launch of Project Match on Thursday, Department of Trade and Industry (DTI) Secretary Ramon Lopez said the program addresses small businesses' need to have linkage and access to appropriate digital solutions and financing.
"And what better way to do that than to match and pair them with startups that provide these services as well as the technology. More importantly, linking them with financing institutions is a good way for their businesses to realize their plans for growth and expansion that have been cut off by the pandemic," he said.
Project Match is an endeavor being implemented by DTI, Startup Village, and United States Agency for International Development (USAID) in support of DTI-Laguna's program called Boosting Innovation and Technology Start-up: A Project on MSME Digitalization.
MSMEs account for around 99 percent of business firms in the country thus, the government's bid to continue helping the sector recover from the pandemic.
Lopez said Project Match is a "win-win" program as it does not only match MSMEs with digital solutions providers but also with potential mentors, clients, partners, and investors.
He said the program, which also enjoins several other government agencies like the Department of Science and Technology (DOST) and Department of Information and Communications (DICT) as well as several private firms, is "a fitting demonstration of how private-public partnership eventually wins the war against Covid-19 (coronavirus disease 2019) on behalf of the small businesses that suffered."
"Our common denominator is that we all recognize MSMEs to be a major driver of our country's economic growth, contributing employment and generating output for the economy," he added.
Lopez said that even before the pandemic, the government has been targeting to have smarter MSMEs.
"Smarter in the sense that they are driven by continuous innovations and continuous creativity. This is the kind of entrepreneurs we have envisioned for the country because that is how they can come up with higher value products and more innovative services," he said.
Lopez said that "with this kind of approach in development, full of vision towards innovation and creativity, certainly that is where our country will be heading."
"We at DTI are excited at the prospect of MSMEs and startups eventually leading the growth of the economy as the country recuperates health-wise," he added. (PNA)