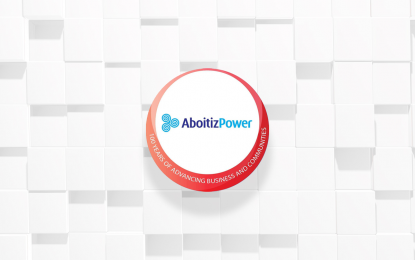 DAVAO CITY – The Aboitiz Foundation Inc., together with Hedcor, committed PHP7.8 million worth of projects in its host communities in Mindanao as they inked a memorandum of agreement (MOA) with its partners from this city, Davao del Sur, and Bukidnon, a statement said Friday.
Among the listed projects are on education and health care which comprised almost 60 percent of this year's lined-up projects.
These include high school financial assistance and college scholarships, assistance to module reproduction, as well as improvement of health care facilities and procurement of medicines and equipment for local health care centers.
Other community projects also include capacity-building training, enterprise development, and livelihood assistance.
"Hedcor holds a very ambitious purpose of driving change for a better world, and little by little it is rewarding and fulfilling to see how partner communities grow and develop with Hedcor. We will remain to be good and responsible neighbors of these communities through our programs and many other initiatives," Hedcor's President and COO Rolando Pacquiao said.
Datu Carolino Ruiz, Municipal Tribal Chieftain of Santa Cruz, Davao del Sur said the agreement has shown the good relationship between Hedcor and the Bagobo-Tagabawa tribe.
"I hope this relationship between the Indigenous People (IP), the local government, and Hedcor will continue for many years," he added.
Hedcor has started the project implementation this month. (PNA)