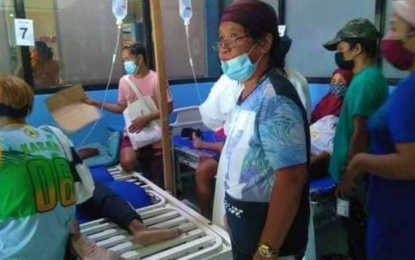 DATU PIANG, Maguindanao – Military and local officials have tagged the outlawed Bangsamoro Islamic Freedom Fighters (BIFF) to be behind the explosion at the town plaza here on Saturday that left eight persons wounded.
"The improvised bomb used by the perpetrators were similar to those that were used by the BIFF," said Lt. Col. John Paul Baldomar, speaking for the Army's 6th Infantry Division, referring to the local terror group.
Mayor Victor Samama corroborated Baldomar's statement here Monday saying the BIFF is behind the attack.
"There is no other lawless group staging terror attacks here but the BIFF," he said.
An improvised bomb was set off during a volleyball game at the town's covered court Saturday, leaving eight players and spectators injured.
Among those hurt were Norodin S Musa, 21; Fahad A Tato, 22; Samsudin D. Kadtugan, 21; Benzar Macogay, 24; Amid B. Miparanun, 19; Carlo Mobpon, 25; Mohamad Wanti, 29; and a 13-year-old boy.
Civilians and police rushed the victims to Abpi-Samama Clinic and Hospital while one was transferred to Cotabato Regional and Medical Center in Cotabato City due to serious shrapnel injuries.
Samama said the volleyball games were not coordinated with the local government unit and that the organizers have violated quarantine restrictions.
The mayor has ordered the local police to prevent the gathering of people outdoors, including basketball and volleyball games, to prevent the spread of coronavirus disease 2019 (Covid-19).
Samama was convinced that Saturday's bombing and those who harassed the town in December 2020 were the same BIIF group.
On Dec. 3 last year, a band of BIFF terrorists stormed this town shortly before midnight and burned a police car while firing at the police station. Local police personnel bravely fought the BIFF attackers and repulsed them after an hour-long gun battle. (PNA)