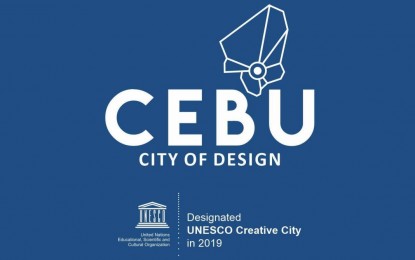 CEBU CITY – The Cebu Chamber of Commerce and Industry (CCCI) has expressed support for the development of the creative entertainment sector here so it could achieve PHP500 million in annual revenue in the next two years, and PHP30 billion by 2030.
"The initial target for Cebu is we want to reach PHP500 million per year and PHP30 billion by 2030," CCCI trustee Mario Panganiban told reporters on Tuesday as Cebu observes the Creative Entertainment Week (CEW) as part of the 2021 Cebu Business Month (CBM) activities.
Panganiban said this can be achieved with the support of the various sectors and agencies of government.
The group is bullish to achieve the revenue target through the support of the City of Cebu and the Animation Council of the Philippines Inc., the Creative Content Creators Association of the Philippines, Game Developers Association of the Philippines, the Film Development Council of the Philippines, and Cultural Center of the Philippines, he said.
CCCI president Felix Taguiam said they have witnessed innovations through the ingenuity of the Cebuano creative sector, adding Cebu City having been designated as a world-class "Creative City" by UNESCO.
Taguiam said Cebuano artists kept their creative juices flowing despite the threats brought by the pandemic.
"Home businesses and startups propelled by creativity thrived. CCCI acknowledges not only the entertaining side of creativity but also its role as a driving force of the economy," he added.
Taguiam said creativity is the fuel of innovation that grows out of crisis, and it could be the most relevant skill that the "workforce needs for our businesses to grow beyond the new normal".
Entrepreneur Mike Cubos, who chairs the 2021 CBM, underscored the role of creativity among Cebuanos.
"Creativity nurtures us. We may come from different backgrounds, but I believe all of us cannot imagine a life without creative arts, be it in the form of music, film, animation, or games," said Cubos, who is also the CCCI vice president for Cebu business mobilization.
During the pandemic, many found comfort in art, he said.
"We've witnessed the rise of many Cebuanos getting creative in their kitchens and eventually turning their creations into viable businesses that continue to prosper today," he added. "We envision the CEW to function as a hub for our creatives to engage with other artists and business leaders in order to open global opportunities." (PNA)