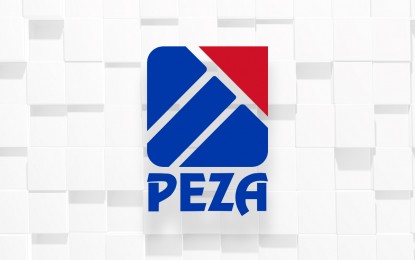 MANILA – The Philippine Economic Zone Authority (PEZA) is targeting to lure more investments from Taiwan with the signing of the bilateral investment agreement and the New Southbound Trade Treaty between the two economies.
PEZA deputy director general Tereso Panga said in his personal social media account Wednesday that the investment promotion agency hopes to maintain Taiwan as one of the topmost investors in PEZA.
PEZA held Global Biz with Taiwan on Tuesday which was attended by PEZA director general Charito Plaza, Manila Economic and Cultural Office (MECO) and Resident Representative to Taiwan Wilfredo Beltran Fernandez, and Taiwan Economic and Cultural Office (TECO) Head of Mission Michael Peiyung Hsu.
"Given Taiwan's status as the 7th largest economy in Asia and 20th largest in the world by purchasing power parity certainly, the Philippines will benefit from its increased economic cooperation with Taiwan," Panga said.
He added Taiwan has a competitive manufacturing sector especially in electronics, machinery, and petrochemicals as well as energy and information and communications technology, which they can expand in the Philippines.
According to the PEZA official, there are 112 Taiwanese enterprises registered with PEZA.
Their total investments amounted to PHP32.3 billion, creating nearly 40,000 employment for Filipinos.
Panga cited top Taiwanese investors in PEZA which include Sunon Properties with PHP4.5 billion investments, Tong Shing Electronics with PHP2.9 billion investments, Kinpo Electronics with PHP2.1 billion investments, and its affiliate company Acbel Polytech PHP1.7 billion investments.
"With the CREATE (Corporate Recovery and Tax Incentives for Enterprises Act) investment and tax incentives in place, PEZA aims to target strategic and high-tech industries from Taiwan that will provide for ecozone product sophistication, export diversification, labor-intensive and high-skilled jobs, knowledge transfer, enhanced local supply chain, and creation of industry clusters," Panga said. (PNA)