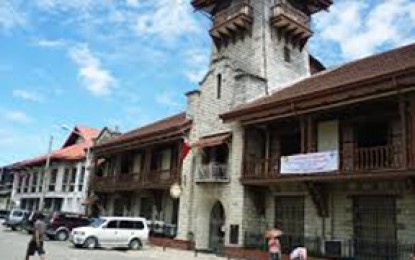 ZAMBOANGA CITY – A total of 67 inbound travelers have so far been penalized for presenting falsified Reverse Transcription-Polymerase Chain Reaction (RT-PCR) negative test results since the start of the second semester this year.
City Tourism Office Sarita Sebastian announced Tuesday that among these travelers, the latest to be sanctioned are seven travelers from Isabela and Lamitan Cities in Basilan who arrived between October 4 to 10 and presented falsified RT-PCR test results.
"There are already 67 travelers with fake RT-PCR test results penalized by the police since July," Sebastian said.
The penalty included the issuance of a citation ticket to pay the fine of PHP500 each and violators were ordered to return to the point of origin at their own expense.
The requirement of RT-PCR negative test result is an added measure against the further spread of the coronavirus disease 2019 (Covid-19), especially among travelers, according to the local Inter-Agency Task Force (IATF) on Covid-19.
Earlier, Dr. Elmeir Jade Apolinario, local IATF chief implementer, said there is no plan to lift the RT-PCR requirement upon entry into this city due to the surge in cases of Covid-19.
Dr. Dulce Amor Miravite, city health officer, disclosed that there are 17,822 confirmed cases of Covid-19 in this city with 14,487 recoveries, 2,551 active cases, and 784 deaths as of October 11.
Meanwhile, Sebastian said that her office has recorded a total of 257,647 travelers who have arrived or have passed through this city since the start of the pandemic last year.
Sebastian said that of the total, 179,787 are authorized persons outside residence, 69,109 returning residents, and 8,751 returning overseas Filipinos.
"The city government continues to monitor all trips to this city to ensure the travelers possess the required documents," she added. (PNA)