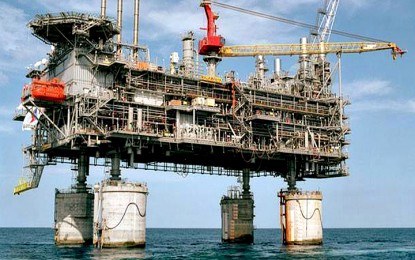 MANILA – Department of Energy (DOE) Secretary Alfonso Cusi said the agency is not involved in choosing the buyer of shares of Shell and Chevron in the Malampaya gas field.
"The DOE does not get involved in the sale (of shares). We don't know that they are selling. Our question was what their standards are for choosing Udenna. Why you didn't choose the big companies and why Udenna?" Cusi said in an online program of Daily Tribune Wednesday.
He added the process of companies in choosing which firms to deal with follows global standards.
Chevron Malampaya LLC and Shell Philippines Exploration B.V. (SPEX) sold their Malampaya shares of 45 percent each to units of Dennis Uy's Udenna Corp.
"So it shows that he (Uy) qualified to all the standards set forth. If they choose that, what should we do? Can we say don't sell it to them?" Cusi said.
But the energy chief said the DOE went beyond its mandate by reviewing the technical, legal, and financial aspects of the transactions and provided this information to the public.
"We made that decision based on our findings that the sale is valid," he said.
Moreover, Cusi said the consortium submitted its work program for Malampaya which involves drilling activities to pump more gas and stabilize the power supply from the gas field.
In an earlier statement, the DOE said the inquiries in the Senate on the sale of shares of SPEX and Chevron to Uy's subsidiaries is causing delay to the work program of the consortium.
"This may eventually take its toll and put our energy security at risk," it said. (PNA)