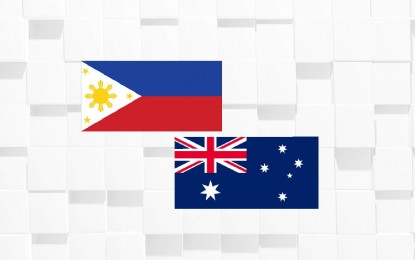 MANILA – President Rodrigo Roa Duterte has expressed appreciation for Australia's support to the Association of Southeast Asian Nations (Asean) Covid-19 response, stressing that "solidarity" has defined Asean-Australia ties.
He made this statement as he congratulated Australia on the convening of the 1st Asean-Australia Summit held via video conference on Oct. 27.
The summit, he said, was an opportunity to renew broad and dynamic strategic partnership.
"The Philippines appreciates Australia's support for Asean's Covid-19 response. We particularly acknowledge Australia for Asean's Futures Initiatives worth over 120 million Australian dollars and other significant contributions," Duterte said in his speech.
Duterte also thanked Australia for its timely delivery of oxygen concentrators to the Philippines.
"Clearly, this collective and shared approach toward addressing the pandemic is the way to go," he added.
Duterte emphasized the need to strengthen economic ties to accelerate post-pandemic recovery through the Regional Comprehensive Economic Partnership and an upgraded Asean-New Zealand Free Trade Area.
He said deeper collaboration in cybersecurity should also be a priority, as this is critical to a vibrant digital economy under the new normal.
Duterte also called on Asean leaders to count on Australia's cooperation to preserve peace, security, and stability in the region.
He said that the Philippines supports Australia as a Comprehensive Strategic Partner.
"I note the establishment of the Australia, the United Kingdom, and the United States (AUKUS)-trilateral security partnership and hope that this would indeed contribute to this strategic objective which we all share," he said.
He emphasized the importance of AUKUS supporting and complementing Asean Centrality in the evolving regional security architecture.
Rule of law
Meanwhile, he thanked Australia for joining the Philippines in marking the 5th anniversary of the arbitral award and for reiterating its call for all parties to abide by the tribunal's decision.
"To maintain security, stability, and freedom of navigation in and overflight above the South China Sea, the rule of law must prevail. Adherence to the 1982 United Nations Convention on the Law of the Sea and the 2016 Arbitral Award is key to a rules-based order in the South China Sea," he said.
Duterte expressed support for Australia's continued efforts to deepen defense engagement with Asean through the Asean Defense Minster's Meeting-Plus.
"As we look to the future together, we are confident that Asean-Australia partnership will continue to produce meaningful and tangible benefits for all our peoples," he added. (PNA)