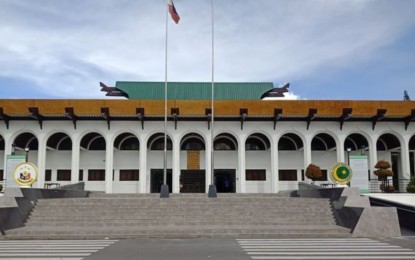 MANILA – President Rodrigo Duterte has signed a law postponing the first regular elections in the Bangsamoro Autonomous Region in Muslim Mindanao (BARMM) from May 2023 to May 2025.
Republic Act (RA) 11593, which was inked by Duterte on Thursday, moves the date of the BARMM parliamentary and regional elections to May 2025, synchronized with the next mid-term elections.
"The Commission on Elections, through the Bangsamoro Electoral Office, shall promulgate rules and regulations for the conduct of the elections, enforce and administer them pursuant to national laws, this Organic Law and the Bangsamoro Election Code," the law read.
During the extension of the transition period, the Bangsamoro Transition Authority (BTA) will continue to serve as the BARMM interim government.
The President, however, may appoint the 80 new interim members of the BTA who will serve until June 30, 2025 or until the election of their successors, according to RA 11593.
RA 11593, which was made public on Friday, takes effect 15 days after its complete publication in the Official Gazette or at least one newspaper of general circulation.
"If any of the provisions of this Act is held unconstitutional, provisions not affected shall remain valid and binding," the law said. "All laws, decrees, and all other issuances or parts thereof, which are inconsistent with this Act, are hereby repealed, amended, or modified accordingly."
Several groups have called for the extension of the BTA's term to give it more time to finish its task in restructuring the Bangsamoro government.
The BTA, a provisional law-making body of the BARMM created through Bangsamoro Organic Law (BOL), is currently under a transition phase.
Under the BOL, the transition period is only three years from 2019 with an election of new BARM officials also scheduled on May 9, 2022, coinciding with the local and national polls.
BARMM officials have wanted to skip the scheduled 2022 elections for the region and move it to 2025 to complete transitional programs and projects for the constituents hampered by the coronavirus disease 2019 (Covid-19) pandemic. (PNA)