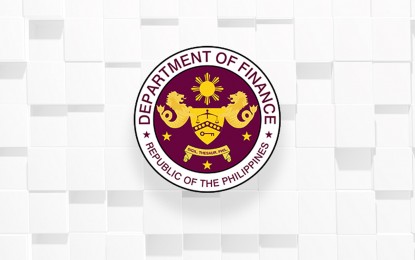 MANILA – The Philippines has incurred losses and damages estimated to reach PHP506.1 billion (about US$10 billion) from climate-related hazards over a decade, underscoring its extreme vulnerability to the climate crisis despite contributing only 0.3 percent of the planet's total greenhouse gas (GHG) emissions.
Data gathered by the Department of Finance (DOF) show that this amount makes up 98.2 percent of the country's total estimated losses and damages from 2010 to 2020 of PHP515.51 billion (around US$10.6 billion).
This staggering amount is equivalent to an annual average of PHP48.9 billion, which is about 0.33 percent of the annual average gross domestic product (GDP) of the Philippines.
Located in the typhoon belt and the Pacific Ring of Fire, the Philippines constantly experiences unavoidable losses and damage amounting to 0.5 percent of its annual GDP primarily from an increasingly unpredictable climate, the DOF said.
The Philippines is struck by around 20 tropical cyclones every year and an almost daily occurrence of seismic shocks.
Being a climate-vulnerable country, Finance Secretary Carlos Dominguez III said the Philippines has much at stake in reversing the devastating effects of global warming.
"As I have said on many occasions, I am determined to set the Philippines as an example for all nations in setting the standards for mitigating the impact of climate change. I want us to be a world leader in this area through our climate ambition," Dominguez said.
Dominguez, who is chairman-designate of the Climate Change Commission (CCC), heads the Philippine delegation to the 26th United Nations Climate Change Conference of the Parties (COP26).
He is expected to be one of the leading voices from participating developing economies in asking Western countries that are largely responsible for the most GHG emissions to act now in significantly reducing their carbon footprints and to make good on their commitments to extend the financing needed by climate-vulnerable countries to transition to a clean energy future.
"This is the 26th time that the COP will be meeting. Yet, little action has been taken. Nothing would please us more than seeing the countries that emitted and continue to emit the most greenhouse gasses to accept the responsibility of financing the transition to carbon neutrality," Dominguez said earlier at the October 27 opening of the 2021 Annual Meeting of the Asian Infrastructure Investment Bank (AIIB).
The Philippines has committed to a projected greenhouse gas emission reduction and avoidance of 75 percent from 2020 to 2030 for the sectors of agriculture, wastes, industry, transport, and energy, as its National Determined Contribution (NDC) to the Paris Agreement.
According to the DOF, the latest Fiscal Risk Statement (FRS) released this year by the Bureau of the Treasury "cites the country's exposure to natural disasters as a major source of downside risks for the national government's fiscal position."
The FRS is drawn up annually to identify the fiscal risks to which the Philippines is exposed, and at the same time outlines the key programs and measures put up by the government to manage these risks. (PR)