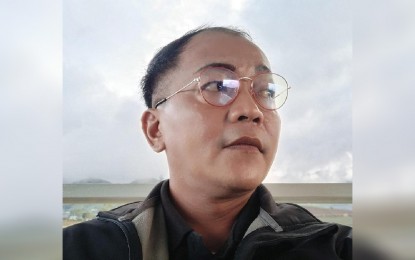 MANILA – The European Union Delegation in Manila on Tuesday condemned the killing of Davao del Sur journalist Orlando "Dondon" Dinoy, who was gunned down last Saturday inside his apartment.
In a statement, the delegation also commended the government for its prompt action to ensure that justice will be served to those responsible for the reporter's death.
"Free media is at the heart of democracy. We condemn the killing of journalist Orlando Dinoy and commend (the) government's prompt action to bring justice. EU stands by & protects journalists," it said.
The Presidential Task Force on Media Security (PTFoMS) last Sunday said the police is currently investigating the incident.
Undersecretary Joel Sy Egco, PTFoMS Executive Director, said the task force has mobilized its agents, through lawyer Perry Solis and investigation head Col. Rechie Duldulao, as soon as the case was reported to them.
READ: Media colleagues call for speedy resolution to Dinoy slay
"Regardless of the motive, we will work doubly hard to get the killer of Dondon Dinoy, a member of the Mindanao Independent Press Council that's an active partner of PTFoMS," he said.
"Rest assured, whether official or personal in nature, we will leave no stone unturned in punishing her killer. Dondon is a member of the LGBT community and was not hard-hitting. In fact, he had no known enemies," he added.
Dinoy was a reporter for Newsline Philippines in Davao City and a volunteer anchor of Digos City-based Energy FM that did weather reports from Mondays to Fridays.
He was also a former correspondent of the Philippine Daily Inquirer and SunStar SuperBalita.
Dinoy's assailant barged into his rented apartment along Mother Ignacia St., Poblacion Uno, Bansalan at around 6 p.m. on Saturday. The reporter died of gunshot wounds to the head and body. (PNA)