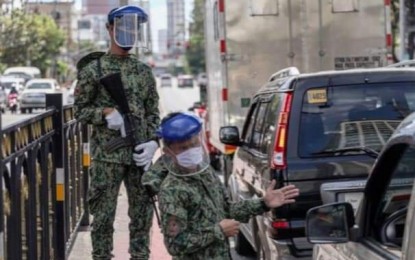 MANILA – The Philippine National Police (PNP) on Friday recorded an almost 99-percent recovery rate from the coronavirus disease 2019 (Covid-19).
In its latest Covid-19 bulletin, the PNP Health Service said 78 more police officers recovered, bringing the total tally to 41,522 or 98.9 percent of the total of 41,981 confirmed infections since the start of the pandemic.
Only 10 new infections were recorded, raising the active case count to 336.
Friday's active case count translates to a 90-percent drop in over a month, from 3,217 active cases recorded on September 17. The death toll stands at 123.
Meanwhile, PNP deputy chief for administration, Lt. Gen. Joselito Veracruz said 90.40 percent of police personnel or 202,288 have been fully vaccinated.
Some 8.39 percent or 18,779 personnel are waiting for their second dose while those unvaccinated are at 1.20 percent or 2,694 personnel. (PNA)