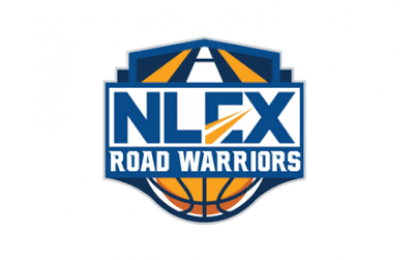 MANILA – NLEX made some adjustments to its lineup on Tuesday through a trade and a free agency signing.
The Road Warriors first made a deal with the Blackwater Bossing for Marion Magat.
In exchange, NLEX gave up Will McAloney and Mike Ayonayon to Blackwater.
To sweeten the pot, the Bossing sent their second-round pick for the Season 49 Draft, scheduled for either late 2023 or early 2024, to the Road Warriors.
The PBA trade committee has approved the trade.
"We were constantly looking for a big man and Marion has the size," NLEX coach Yeng Guiao explained the deal in a statement.
This is a homecoming of sorts for Magat, who played for NLEX during the 2018-19 season.
"It won't be much of a problem when it comes to adjustment," added Guiao, who was also the team's coach that time.
He hopes that the careers of McAloney and Ayonayon would be revitalized with Blackwater after they have suddenly fallen out of NLEX's rotation.
Both former Maharlika Pilipinas Basketball League stars delivered solid contributions for the Road Warriors last year in the bubble season, but they have been sparingly used this past Philippine Cup especially with the leadership of Kevin Alas and the emergence of Calvin Oftana.
"We also felt that with Blackwater, Mike and Will will have a chance to showcase their potential. Medyo nahirapan silang maka-break in sa amin in terms of playing time dahil sa mga kapuwestuhan nila (They found it hard to break into us in terms of playing time because of the other players in their rotation)," Guiao admitted.
Despite losing Ayonayon, NLEX quickly got a guard in return after the team announced that it has signed Kris Rosales to a one-year contract.
Rosales played for Rain Or Shine last year in the bubble season but was eventually let go and not played at all in the previous Philippine Cup. (PNA)