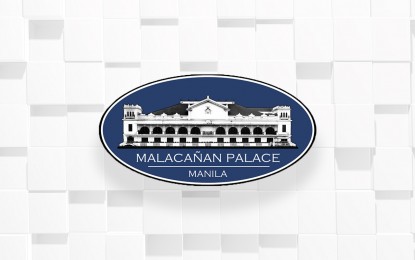 MANILA – Malacañang on Friday assured the public that the unnamed presidential aspirant who is accused of being a cocaine user would not get any preferential treatment from the government.
In an online press briefing, acting Presidential Spokesperson, Cabinet Secretary Karlo Nograles, said the Palace would leave the fate of the presidential candidate to the law enforcement agencies.
"'Yung mga drug enforcement agencies natin, siyempre alam naman po nila ang kanilang mandato (Our drug enforcement agencies know their mandate)," he said. "It is safe to assume na if may investigation, then they're already doing everything in their power to catch whoever perpetrators at kung sino man ang lumalabag sa batas (and law violators are)."
Nograles issued the statement, a day after President Rodrigo Duterte disclosed that a candidate for the May 9, 2022 presidential elections is using cocaine.
Duterte did not divulge the identity of the presidential hopeful but dropped hints that the latter is a male with a "very weak" character and comes from a wealthy family with a prominent patriarch.
Quizzed about Duterte's source, Nograles said the President may have gotten the information from "intelligence reports."
He also declined to further spill more information, saying he would let Duterte use his "wise and sound judgment" on the possible naming of the presidential aspirant accused of taking cocaine.
"Si Pangulo siyempre (Of course, the President) has access to many sources, including mga (the) intel reports. On naming the said individual, we will leave it to the sound judgment of the President," Nograles said.
He added that Duterte might eventually reveal the identity of the presidential aspirant in his future public engagements.
Pressed if Duterte has plans to file charges against the controversial presidential candidate, Nograles said, "Wala po tayong sinasanto dito. Walang pinipiling social rank o status. Lahat po iyan, basta sangkot sa droga, ay kakasuhan natin, huhulihin natin, ipo-prosecute po natin (We do not give any special treatment to anyone, regardless of their social rank or status. Anyone involved in illegal drugs will face charges, get detained, and be prosecuted)."
Candidates
Among the known male presidential candidates are incumbent senators Christopher Lawrence "Bong" Go and Manny Pacquiao, former senator Ferdinand "Bongbong" Marcos Jr., and Manila Mayor Francisco "Isko Moreno" Domagoso.
On Thursday, Duterte reiterated his support for Go's presidential bid and vouched for the competence of his former long-time aide to succeed him and lead the country.
He earlier said he would not support the candidacy of Pacquiao and Marcos.
Duterte also claimed that Marcos might have influenced his daughter, Davao City Mayor Sara Duterte, to run for vice president instead of president, despite being the top pick in the pre-election presidential surveys.
Not a DQ reason
The use of prohibited substances is not a ground for an aspirant to be disqualified from running in an election, a poll body official said.
"Substance abuse is not among the disqualifications provided for by law," Commission on Elections (Comelec) spokesperson James Jimenez said in a statement, also on Friday.
He said the Comelec required a negative drug test for candidates before but it was rejected by the Supreme Court.
"Any person who has been declared by competent authority insane or incompetent, or has been sentenced by final judgment for subversion, insurrection, rebellion or for any offense for which he has been sentenced to a penalty of more than eighteen months or for a crime involving moral turpitude, shall be disqualified to be a candidate and to hold any office unless he has been given plenary pardon or granted amnesty," the Omnibus Election Code states. (PNA)