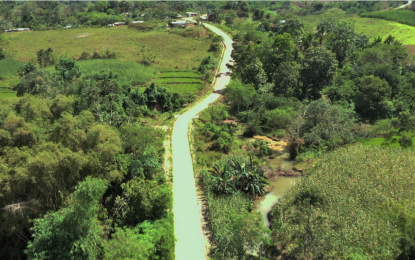 MANILA – Connecting farmlands to markets has always been part of the Department of Agriculture's Bureau of Agricultural and Fisheries Engineering (DA-BAFE) plans to improve and support both sectors.
On Tuesday, the DA-BAFE said since 2016, the agency has constructed 2,897 kilometers (km) of farm-to-market road (FMR) projects with a total cost of PHP29.32 billion.
Overall during the last 20 years, a total of 49,042 km were constructed, worth PHP146 billion, according to data obtained by the Philippine News Agency (PNA).
The implementation of FMR projects is stipulated in Republic Act No. 8435, or the Agriculture and Fishery Modernization Act of 1997.
Section 52 states that the DA shall coordinate with local government units (LGUs) and the resident-farmers and fisherfolk to identify priority locations of FMR, taking into account the number of farmers and fisherfolk and their families who shall benefit and the kind and importance of agricultural and fisheries products in the area.
The construction of FMRs shall be a priority investment of LGUs, which shall provide a counterpart of not less than 10 percent of the project cost subject to their internal revenue allotment level. (PNA)