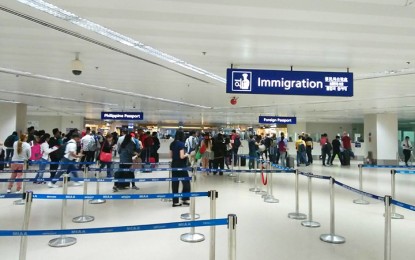 MANILA – The Bureau of Immigration (BI) on Wednesday said it is ready for the arrival of tourists once the country reopens its borders to travelers who have been fully vaccinated against the coronavirus disease 2019 (Covid-19).
Immigration Commissioner Jaime Morente said they are prepared to assist leisure travelers, as necessary adjustments have been implemented.
"While we are awaiting the official announcement from the IATF (Inter-Agency Task Force for the Management of Emerging Infectious Diseases), we have already put in place the needed manpower and facilities in preparation for this," he said in a statement.
This came as the Department of Tourism announced last week that fully vaccinated tourists from "green list" countries and territories may soon enter the Philippines once the guidelines set by the IATF are released before the end of November.
The BI said 99 new immigration officers have been recently hired for deployment in the ports and different offices nationwide.
Also, frontline personnel are not allowed to file vacation leaves during the holiday season.
"We have also resumed the use of our e-gates for arriving Filipinos as it would greatly lessen the processing time for our kababayan who will be returning here for Christmas," Morente added.
He added that members of the IATF are still extensively discussing and deliberating on proposals to reopen the Philippines to alien visitors, ironing out many details before its implementation.
"Most probably, those coming from green list countries will be the first ones to be allowed entry," he added.
Currently, there are 44 countries that are under the green list. (PNA)