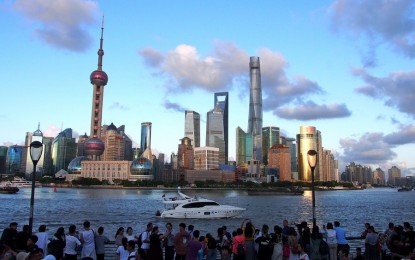 GENEVA – Win-win cooperation between the United States and China could spur the global economy's recovery from the coronavirus disease 2019 (Covid-19) pandemic, said U.S.-China Business Council President Craig Allen.
"It's critically important that the two sides have a stable, predictable and mutually beneficial trade agreement and investment agreement, also technology and scientific exchange," Allen told Xinhua in an interview via video on Monday.
Founded in 1973 with a mission to expand the U.S.-China commercial relationship, the council is a private, nonpartisan and non-profit organization of more than 200 U.S. companies doing business with China.
"I would encourage fulsome bilateral communication and collaboration across the whole scheme of things," Allen said. "It requires an enormous amount of attention, not only at the top level but at many levels of our respective governments."
According to a survey published in September by the American Chamber of Commerce in Shanghai, U.S. companies in China are generally optimistic about their growth potential in the Chinese market and continue to expand their operations.
Allen said China's application in September to join the Comprehensive and Progressive Agreement for Trans-Pacific Partnership could become a game changer.
"We very much appreciate China's interest" in joining the pact, he said. (Xinhua)