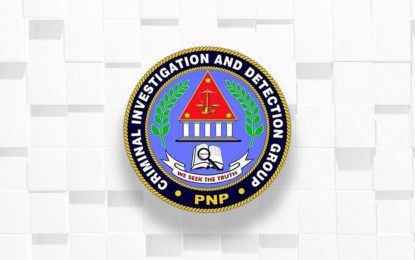 MANILA – The Criminal Investigation and Detection Group (CIDG) on Thursday said it has filed criminal cases against Communist Party of the Philippines-New People's Army-National Democratic Front (CPP-NPA-NDF) founder Jose Maria "Joma" Sison and some of its ranking members for destruction of civilian properties in connection with an attack on mining sites in Isabela in October 2015.
"Investigators of CIDG Santiago City Field Unit (CFU) filed a complaint about a violation of Section 4 paragraph a (4) of RA (Republic Act) No. 9851, also known as "Philippine Act on Crime Against International Humanitarian Law, Genocide, and Other Crimes Against Humanity," and Section 4 (b) of RA No. 11479 or the Anti-Terrorism Act of 2020," CIDG chief Maj. Gen. Albert Ignatius Ferro said in a statement.
Ferro said the complaint was filed before the Office of the Provincial Prosecutor in Ilagan City, Isabela on Monday against Sison and Rey Busania, Raffy Valencia, Joseph Bautista, Lourdes Bulan, Garry Cantuba, Danny Soria and a certain alias 'Buding', alias 'Shai' and alias 'Banong', who are members of the NPA's Reynaldo Pinon Command Gitnang Isabela.
The investigation by personnel of CIDG Santiago CFU showed that the CPP-NPA-NDF was responsible for the attack on the mining sites of ASD Corporation and Nickel Asia Geogen Corporation in Barangay Dimaluade, Dinapigue town.
On Oct. 28, 2015, eighty armed communist terrorists attacked and held the employees of the company at gunpoint and burned all equipment, service vehicles, and bunkhouses. The estimated value of the destroyed property was PHP185.35 million.
The terrorists also seized the service firearms of the security guards of the mining companies amounting to PHP100,000. The investigation also revealed that the motivation of the communist terrorists for the attack was extortion.
Ferro said the case is among the 1,672 records of incidents turned over by the Armed Forces of the Philippines Center for Law of Armed Conflict (AFPCLOAC) for investigation by the CIDG.
"This is a mere manifestation of CIDG's commitment to the Legal Offensive Line of Effort under the AFP-PNP-NBI-PCG Peace, Security and Development Support Cluster of the NTF-ELCAC. The NTF-ELCAC is never only about military operations. It is largely about addressing the root causes of insurgencies and armed conflict by prioritizing and harmonizing the delivery of the government's basic services and social development. Bringing justice to victims of terrorists through the rule of law is part of our many efforts," Ferro said.
The CPP-NPA is listed as a terrorist organization by the United States, the European Union, the United Kingdom, Australia, Canada, New Zealand, and the Philippines.
The NDF has been formally designated as a terrorist organization by the Anti-Terrorism Council on June 23, 2021, citing it as "an integral and separate part" of the CPP-NPA created in April 1973. (PNA)