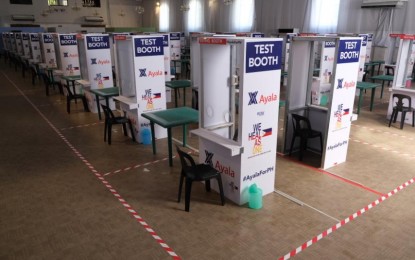 MANILA – The country's active coronavirus cases went further down to 14,338, with the Department of Health (DOH) recording 1,139 recoveries and only 517 new infections on Saturday.
The agency, on the other hand, logged 243 new fatalities, pushing the death toll to 49,230.
Overall, the country's confirmed cases since the outbreak began had reached 2,834,294, of which 97.8 percent or 2,770,726 recuperated.
Of the total active cases, the DOH reported that at least 911 are asymptomatic, 6,350 are mild, 3,837 are moderate, 2,425 are severe, and 815 are critical.
The country's positivity rate is still pegged at 1.8 percent based on the 35,238 individuals who had been tested for Covid-19 last December 2.
Two laboratories were not operational on Dec. 2 while one was unable to submit to the Covid-19 Document Repository System.
The DOH said the three concerned laboratories had zero contribution to all the samples tested and positive individuals over the past 14 days.
According to the department, at least 25 percent of the 3,600 intensive care unit (ICU) beds for Covid-19 patients across the country are occupied, including 25 percent of the 19,800 isolation beds and 15 percent of the 12,800 ward beds.
In the National Capital Region, 24 percent of the 1,300 ICU beds are in use, including 22 percent of the 4,700 isolation beds, and 20 percent of the 3,800 ward beds. (PNA)