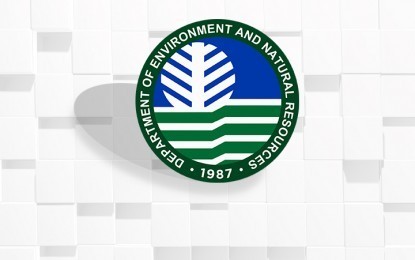 MANILA – The Covid-19 pandemic should serve as a moment of reflection to "refocus and rethink" climate change mitigation efforts.
The recent 26th United Nations Climate Change Conference or Conference of the Parties (COP26) in Glasgow, Scotland indicated it is also time to increase awareness on and secure commitments to deal with climate change, according to Department of Environment and Natural Resources (DENR) Secretary Roy Cimatu.
"This pandemic enables the people to reflect and think about their lives in the future. Therefore, this is also the best time to educate them about how their consumption behaviors affect climate change," Cimatu said in a news release on Sunday.
Human activities, like burning fossil fuels, natural gas, oil, and coal, are largely blamed for climate change or the long-term alteration of temperature and typical weather patterns that result in warmer, wetter, or drier conditions.
Undersecretary Analiza Rebuelta-Teh of the Finance, Information Systems and Climate Change also said the pandemic is the time to limit climate change as the world faces the challenges of urgently addressing the ongoing health crisis.
"The conclusions in the Intergovernmental Panel for Climate Change or IPCC's 6th report demand collective action to transform our economy, our behavior, and our lifestyle at all levels -- individuals, communities, businesses, institutions, and governments," Teh said in her opening message during the recent public webinar "Code Red: The State of Climate and Humanity".
According to the report, climate change will be "bringing multiple different changes in the different regions which will all increase with further warming".
"This means we must work beyond current action plans, and very swiftly because otherwise, the 1.5 degrees Celsius target by the end of the century will be beyond our reach," she added.
At least 160 participants and representatives from various environmental and climate change youth groups and organizations, and academic science clubs attended the webinar.
John Leo Algo, member of the interim secretariat and deputy executive director for programs and campaigns of Aksyon Klima Pilipinas, presented the "IPCC Sixth Assessment Report: The Physical Science Basis" which was the highlight of the webinar.
DENR representatives from various sectors presented the implications of climate change to the environment and natural resources, including biodiversity, forestry, air, water, waste, and water resources.
Civil society representatives reiterated calls for upscaling of climate actions.
The webinar was aimed at widening the perspectives of identifying relevant entry points, opportunities, and prospects on how the youth sector can actively participate and significantly contribute to the cause of addressing climate change.
It also hoped to expel and identify practical recommendations for the youth sector to help strengthen national policies and programs to ensure climate-resilient and sustainable development. (PR)