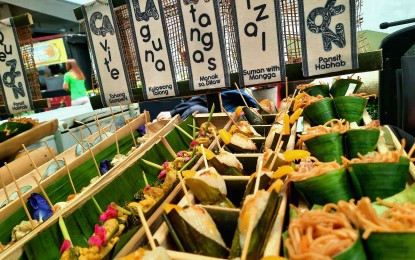 MANILA – The Philippines has been striving to position itself as a destination that does not only offer world-class beaches but also diverse and travel-worthy cuisine.

Over the weekend, the Department of Tourism staged the hybrid KAIN NA! Food Festival in Tagaytay, which took guests on a tour of the Philippine islands by introducing various flavors from different regions as far as Caraga.

Aptly themed "Traveling Flavors", the food expo allowed Tagaytay foodies to get a taste of Tacloban City's delectable version of suman latik, sagmani, and moron; the so-called "healthy crisps" made from coconut and different vegetables by sopresa from Urdaneta City; bagnet fresh from the Ilocos; and many other iconic Filipino dishes.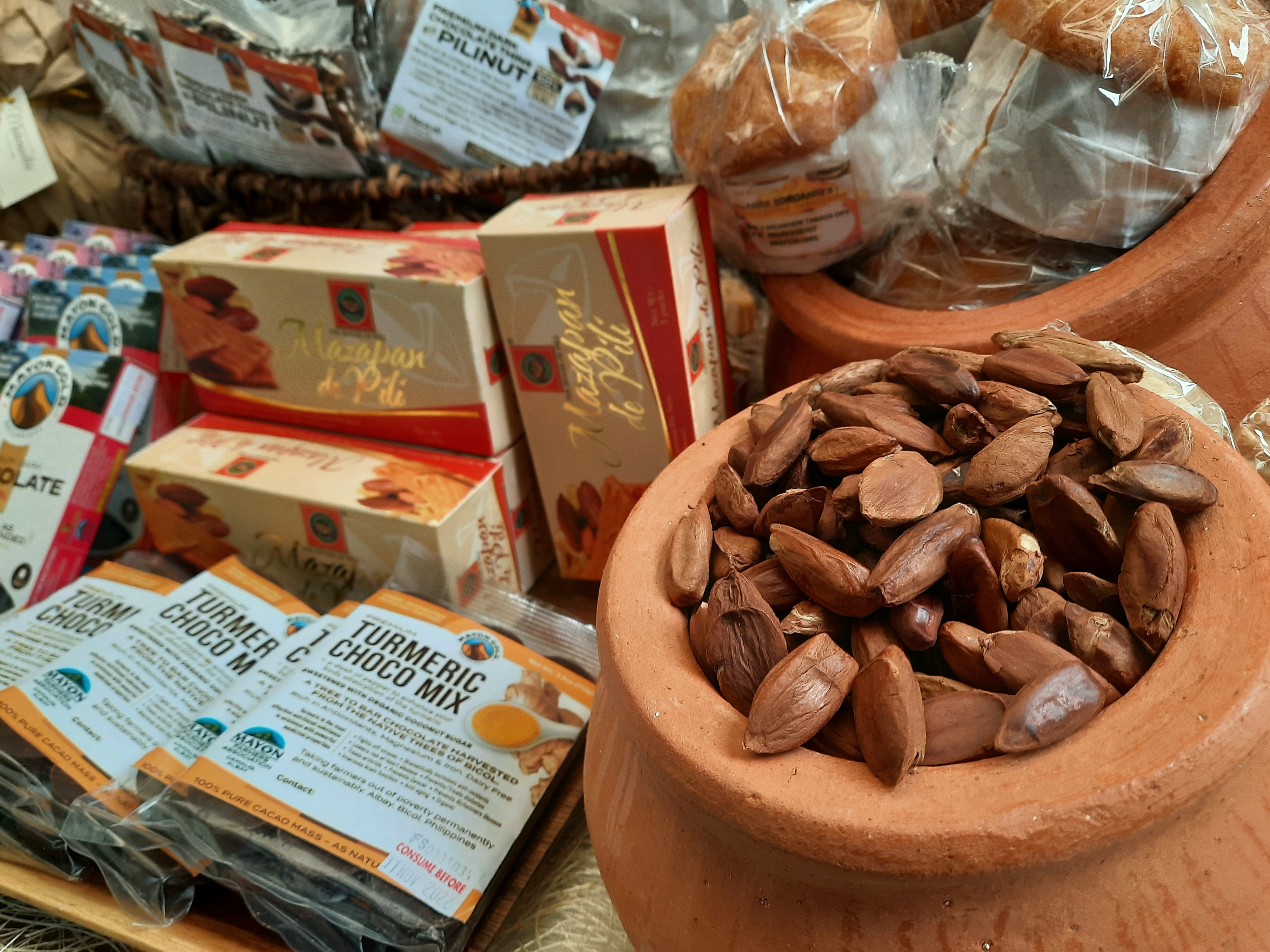 The Tagaytay KAIN NA! edition was the second of its kind held this year, signaling the gradual resumption of the Philippines' culinary tourism activities.

"While inbound tourism remains restricted at the moment, in light of Omicron variant, the presence of continuing discussions on Filipino flavors and food tourism experiences remain among the best ways to keep the Philippines in the hearts and minds of tourists and travelers, whom we shall welcome with a burst of fun flavors once the situation safely allows," Tourism Secretary Bernadette Romulo-Puyat said.

'Healthy, comforting'

Like all the past KAIN NA! editions before the pandemic, the food festival not only offered a sneak peek of what the whole Philippine culinary landscape offers but also allowed expo-goers to discover the host town's up-and-coming food spots.

If there's a dish that would identify Tagaytay, at least for tourists who haven't discovered its gastronomic scores yet, it's undoubtedly the Bulalo – rich, savory, and steaming hot with the soft and perfectly boiled beef that practically melts in the mouth.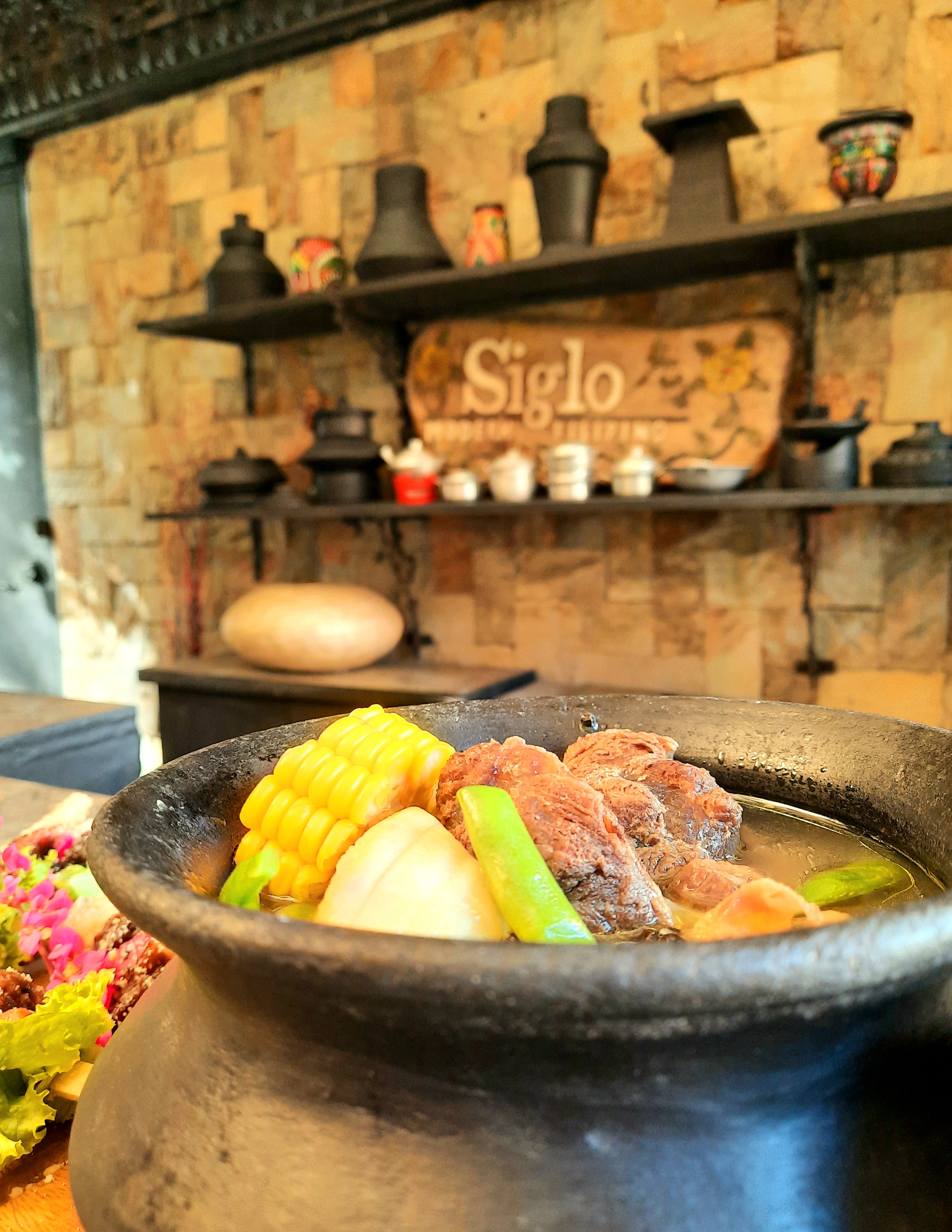 As a Tagaytay staple, the beef shank soup is sold in almost every restaurant here. But restaurants in the area are also finding ways to give tourists a different culinary treat, something that can easily be associated with the Cavite town-- food centered on wellness and sustainability.

At Nurture Wellness Village's The Farmer's Table, one of the hottest go-to spots of tourists looking for healthy food and IG-worthy alfresco dining, the owners made sure that their menu is true to its name by sourcing most of the restaurant's ingredients from nearby farms or their very own organic garden.

From kale chips paired with malunggay-basil pesto mayonnaise to buffalo-wings style broccoli and cauliflower, the establishment's goal is to "make your cells smile" and this visibly sells based on the long lines forming at the resort/restaurant's entrance.

"You're eating all of it which are all healthy for the body, but again we make wellness fun. Actually, you're eating medicine without realizing it," Nurture Wellness Village owner Cathy Brillantes-Turvill said in an interview.

"At the cellular level, your body is so happy. By eating this kind of food, you're actually making your body super healthy... Especially with Covid-19, we all went through so much mental anxiety, kakain ka pa ba ng pagkain na maluluha ka sa sama ng loob? (will you still eat something that'll disappoint you?)," she added.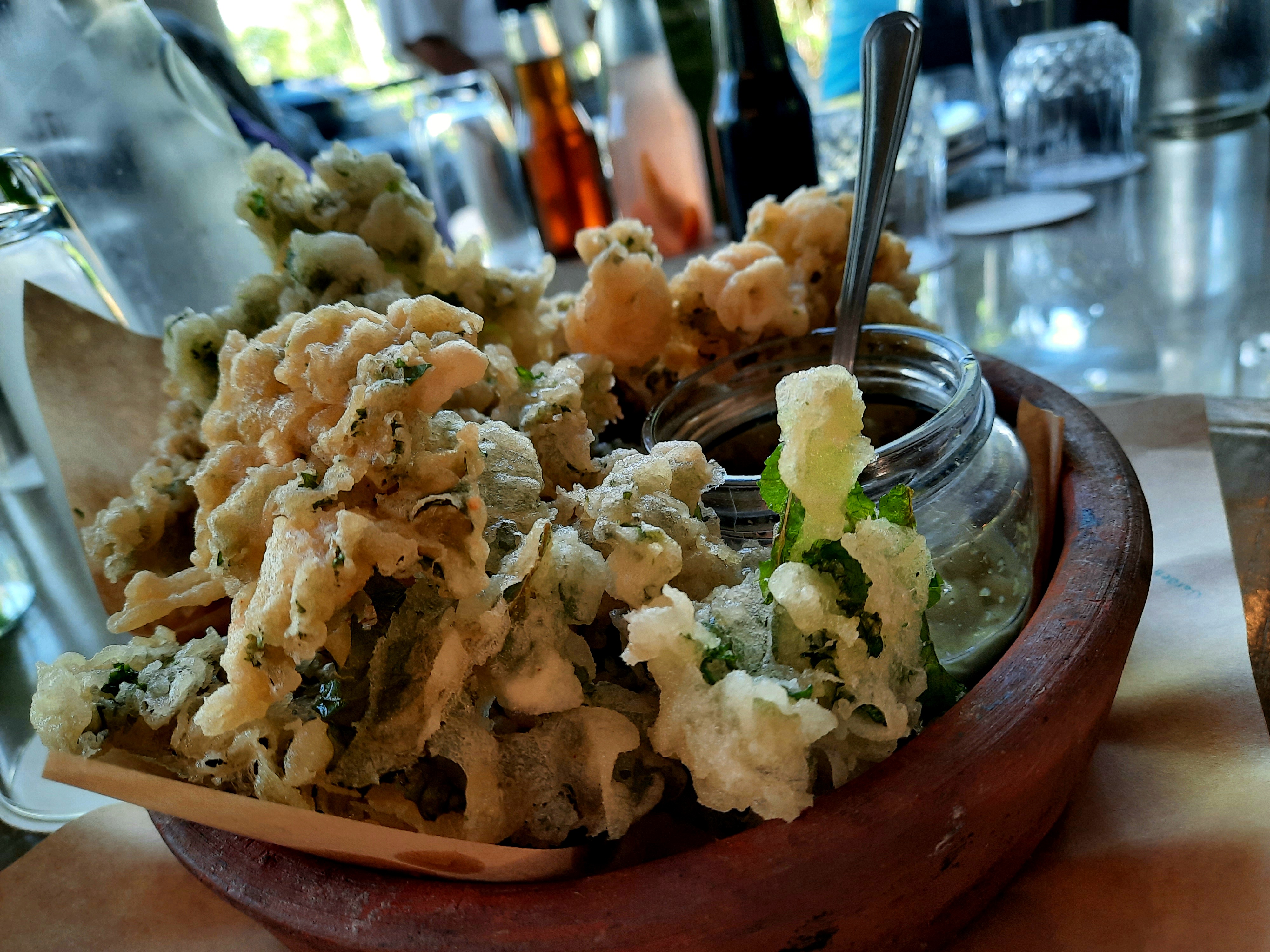 Like Nurture, Siglo's Modern Filipino and its affiliate Siglo Brew also go sustainable with their heirloom and "no-waste" recipes as well as single-origin coffees.

But if you're still finding it hard to get an outdoor restaurant, you can also access nearby but equally "green" destinations such as the Luntiang Republika in Alfonso and Shambala Silang, both are also perfect for those looking for a weekend retreat or an overnight detox.

"What we mind is it must be Filipino. The ingredients should come from here, it's not just opening a restaurant, our advocacy here is also consistent with the slow food movement where you grow your own. We have the so-called Adobo sa Dilaw because we have the turmeric and even an Adobo sa Pula with our annatto here," Shambala Silang owner Riza Matibag-Muyot said.

"It's also a (green) space. We're sharing the place because we felt that people, during the pandemic, need to breathe, need nature," she added.

'Come to Calabarzon'

Apart from the KAIN NA! expo, DOT is also launching the Green Corridor Initiative in Calabarzon to propel the region's food tourism through carefully-curated travel circuits.

"Our thrust at present is really domestic tourism so we want to show that there are many attractions that are already open for tourists in Calabarzon. We will launch this on December 18," DOT Calabarzon Director Marites Castro said.

In Cavite, its focus aside from culinary is wellness and farm tourism.

"It's a combination of wellness and farm tourism. When you come here, it's not only historical sites, we also have a lot of farm sites ready to accommodate travelers. We're more on wellness so that's what we're developing," Castro said.

"Our target market is really those from Metro Manila because 65 percent of the visitors coming in Calabarzon are coming from NCR (National Capital Region)," she added.

Tourism Undersecretary Woodrow Maquiling Jr., meanwhile, noted that sustainable tourism would be at the "front and center" of all DOT's promotions.

The KAIN NA! Tagaytay was held in Ayala Malls Serin, with the next expo expected in Ayala Malls Manila Bay this coming February 2022. (PNA)