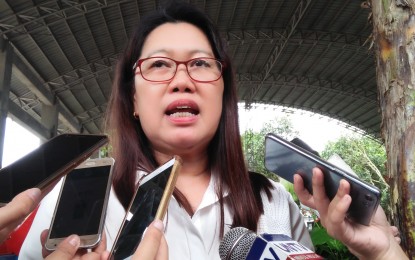 ILOILO CITY – The Bureau of Fisheries and Aquatic Resources (BFAR) in Western Visayas is banking on the Malinis at Masaganang Karagatan (MMK) program to boost the efforts of local government units on sustainable fishery.
MMK is the banner program of BFAR that gives recognition and incentives to outstanding coastal communities for their efforts on sustainable resources and fisheries management since 2016.
This first quarter of 2022, BFAR is expected to transfer funds to three coastal LGUs in the region chosen as regional winners in 2021 since they decided to forego the ceremonial awarding amid the health pandemic, said BFAR Regional Director Remia Aparri in an interview on Thursday.
They included the municipality of Caluya in Antique, which will receive PHP2 million worth of project as the first placer, and municipalities of San Joaquin and Concepcion in Iloilo that will be receiving PHP1 million and PHP500,000 worth of projects for landing in second and third places, respectively.
The winners were judged based on their implementation of the zero-waste, closed season for species that are important in their municipality, marine protected area (MPA), campaign against illegal fishing, and effective mangrove protection and rehabilitation program.
Judges coming from the civil society organization (CSO), Department of Environment and Natural Resources (DENR), Department of Agriculture (DA), Philippine Coast Guard (PCG), Department of the Interior and Local Government (DILG), and BFAR were tapped to conduct the evaluation.
"The criteria is geared towards sustainable fisheries at the same time the prize will also provide them with more projects that can help the fisherfolk and the environment," she added.
The cash prizes will be used for projects that the winners will identify in support of coastal or sustainable fisheries development in their municipal waters, she said in an interview.
"We will approve their proposal so we still have a hand in the implementation of projects. We will have a MOA (Memorandum of Agreement) with them," she said.
Aparri said joining the program is voluntary and while a lot of LGUs can meet the criteria, the challenge is on their documentation.
In addition to the 2021 winners, the municipality of Libertad in Antique is also expected to receive its PHP12 million prize within this quarter having been chosen as third place at the national level in 2020.
"Antique is really doing something for the management of their municipal waters at the same time they are documenting. One way to sustain their effort is to win to add to their programs and projects in support to fisheries," she said. (PNA)