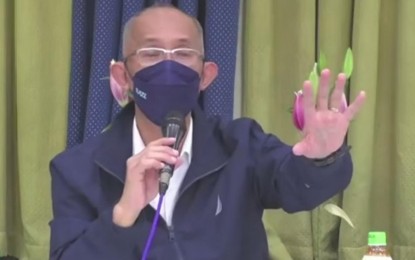 BAGUIO CITY – Despite the continued surge in coronavirus infections, the city government is relieved that most of these cases are either mild or asymptomatic.
"Very dramatic iyong increase natin in fact as of today (Tuesday), for the past one week, nag-a-average tayo ng 448 cases with reproduction number at 3.5 percent (the increase in cases is very dramatic, in fact, as of today and for the past week we are averaging 448 cases with a 3.5 reproduction number)," Mayor Benjamin Magalong said in a media interview on Tuesday.
Magalong added that they expect cases to peak further in the next two weeks.
"Critical itong next week, itong week na ito and next week sa pag peak natin (This week and this week are critical in the peaking of cases). Our average daily attack rate is at 80.1 percent while our weekly growth rate is at 6.9 percent," the mayor said.
He added that the city's projected increase in cases can also be attributed to its massive testing drive, with an average of 1,300 reverse transcription-polymerase chain reaction (RT-PCR) tests and 570 antigen tests conducted daily.
Magalong said testing is essential in the city's move to identify and isolate those found to have contracted the virus,
"Hindi tayo nagtitipid sa test, marami tayong magagamit (we are not saving on testings, we have a lot)," he added.
The city also continues to maintain a contact tracing ratio of 1:7 where they also assess the need for close contacts to be tested.
He said the city has recorded two peaks since the start of the pandemic and with the Omicron variant -- a 2.8 percent reproduction number on Dec. 28, 2021, and a 3.5 percent reproduction number last January 2.
As most cases are either mild or asymptomatic, Magalong said this means there is no surge in demand for medical oxygen and medicines.
As of Monday, the city has recorded 535 new infections -- 181 of whom are asymptomatic; 349 have mild symptoms, four have moderate symptoms while only one is critical.
The city saw a single-day record of new cases on January 15 with 613 cases.
This surpassed last year's peak of 411 cases on Sept. 19, 2021, at the height of the Delta variant. (PNA)