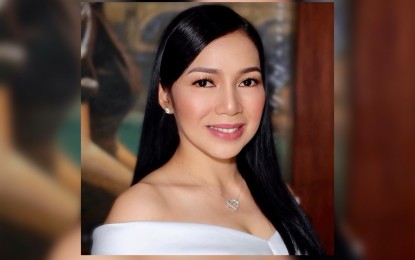 MANILA – A lawmaker at the House of Representatives on Thursday urged Congress to exempt the election duty allowance of public school teachers from income tax.
Quezon City Rep. Precious Castelo said teachers play an important role during elections, noting that they exert time and energy to protect the sanctity of every ballot and facilitate the conduct of peaceful and clean elections."
"Because of the perils teachers experience during elections, it is fair and just that they be properly compensated for the service they render. In the same manner, it is also appropriate that the compensation they will receive will not be subjected to income tax," she said.
She said all forms of compensation, including allowances, are subject to income tax under the Republic Act 10963 or the Tax Reform for Acceleration and Inclusion (TRAIN) Law.
She pointed out that unless an exemption law is passed, teachers would have to declare their election duty allowance and pay the corresponding tax on it.
"For teachers of higher rank, this could even mean paying more in income tax, since this could push them to a higher tax rate. Baka yung allowance nila ay mapunta lang sa tax (Their allowance would just go to their taxes)," Castelo said.
Castelo filed House Bill 10661, which seeks to exempt from income tax, the compensation that teachers receive/earn by serving in the national and local elections.
She noted that the Commission on Elections has issued Resolution No. 10727, which sets the rates of allowance of teachers who will serve in the May 9, 2022 polls.
According to the resolution, the rates are PHP7,000 for the chairman of the electoral board in each voting precinct, PHP6,000 for each board member, PHP5,000 for the supervising education official, PHP3,000 for each support staff, and PHP3,000 for medical personnel.
Additionally, the board chairman and members, supervising official and support staff will receive PHP2,000 each as travel allowance.
All poll workers would also be entitled to an anti-Covid-19 allowance of PHP500 each, and five days of service credit. (PNA)