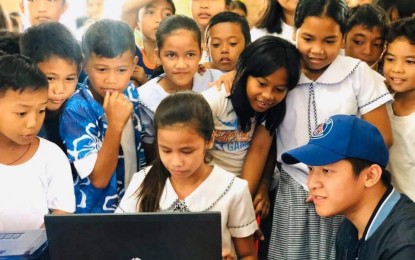 MANILA – The Department of Social Welfare and Development (DSWD) has partnered with internet service providers (ISPs) for the month-long celebration of Safer Internet Day for Children Philippines (SID PH) starting February 8.
The month-long celebration will center on the theme "Click, Respect, Connect - CRC Next Level: Ligtas na Ugnayan (Safe Interaction) Online."
A forum with ISPs will discuss the available technologies to combat and address online sexual abuse and exploitation of children during the kickoff activity, DSWD said in a news release on Monday.
Representatives of telecommunication companies will share their safety mechanisms and available technologies, software, and systems to block and filter child sexual abuse material and child sexual exploitation material.
DSWD and the Inter-Agency Council Against Child Pornography will lead the celebration to spread awareness on the emerging needs to ensure child protection from risks and abuses brought by the misuse of the internet, or lack of awareness on internet security as mandated by Presidential Proclamation No. 417 in 2018 that set the SID PH every second Tuesday of February.
Safer Internet Day was first introduced in various countries in Europe in 2004. It is now observed in more than 100 countries. (PR)