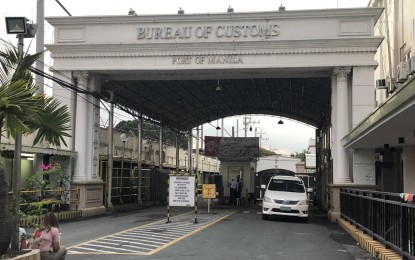 MANILA – The Bureau of Customs (BOC) on Wednesday reported a collection surplus of over PHP6 billion in January.
Based on the preliminary report from its Financial Service, the bureau said last month's collection amounted to PHP58.158 billion, higher by 11.58 percent than its target collection of PHP52.12 billion.
It added that 14 out of the 17 collection districts hit their January target. The ports are Port of Manila, Manila International Container Port, Ports of San Fernando, Batangas, Legaspi, Iloilo, Cebu, Surigao, Zamboanga, Davao, Subic, Clark, Aparri and Limay.
The positive revenue collection performance is attributed to the improved valuation. intensified enforcement against illegal importations, improved compliance by traders to customs laws, gradual improvement of importation volume, and the government's efforts in ensuring the unhampered movement of goods domestically and internationally.
"We commend the men and women of the Bureau of Customs for despite the continued threat to their health and personal safety, continue to perform their mandate and serve the public," Customs Assistant Commissioner Vincent Philip Maronilla said in a message.
He added that the bureau's target collection for this year is PHP679 billion.
Last year, the bureau surpassed its annual revenue collection target by 4.7 percent or PHP29.036 billion, collecting a total of PHP645.785 billion against its PHP616.749 billion target.
The BOC is the second largest revenue-generating government agency, next to the Bureau of Internal Revenue. (PNA)