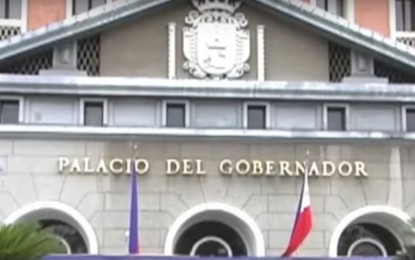 MANILA – Refusal of the candidates to participate in debates should serve as "red flag" for voters in the upcoming May 9 national and local elections, the Commission on Elections (Comelec) said on Thursday.
"Not a red flag for Comelec, but red flag for the voters, absolutely. But for the Comelec, we don't care if they come or not," Comelec spokesperson James Jimenez said in an online press briefing.
He said voters can interact with the aspirants to know their plans and programs for the country if candidates will participate in debates.
"Ultimately, what the Comelec cares about is whether or not the public will have the opportunity to interrogate the candidates, their positions, their beliefs and so on," he said.
"Whether or not they come to the debate doesn't really matter to the Comelec, it matters to the people," he added.
Jimenez said in the debates that the poll body will be holding for presidential and vice presidential aspirants, the podium allotted to a particular candidate will be left with their name still on it even if the aspirant refused to show up.
"I think it is very important that in recognition of how important it is to the people that we acknowledge that they fail to show up. It is not to be glossed over, not ignored. We are going to have a podium right there with their name on it and no face above it. That's their lookout," he said.
The Comelec is planning to hold three presidential and vice presidential debates, with the first one to be held this month, the second event in March and the last one in April.
They are also looking to stage it one each in Luzon, Visayas, and Mindanao.
In the May 2016 polls, the Comelec held three presidential debates in the three islands, and one vice presidential in Metro Manila. (PNA)