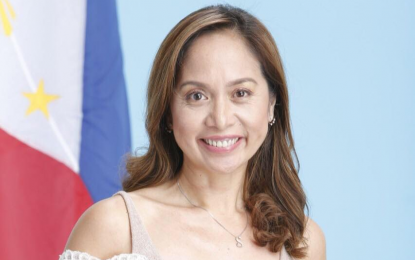 MANILA – The chairperson of the House Committee on Economic Affairs on Wednesday said the proposed amendments to the Public Service Act (PSA) will aid the country's economic recovery and will not be a threat to patrimony.
AAMBIS-OWA Party-list Rep. Sharon Garin assured that safeguards are well in place under the proposed amendments, dispelling fears posed by the expected influx of foreign investors.
"We only want foreign investments to supplement Filipino capital. Kasi, kailangan rin ng tulong ng Pilipino para makapagtayo tayo ng malalaking industriya, malalaking negosyo (Because Filipinos need help to build big industries and businesses) so we can improve the basic services for the Filipinos," she said.
Congress has ratified the bicameral conference report on the disagreeing provisions of House Bill No. 78 and Senate Bill No. 2094 which seeks to amend the 85-year-old Commonwealth Act No. 146, otherwise known as the Public Service Law. 
In the final version of the bill, the following services have been classified as a public utility, subject to the 40-percent foreign ownership cap under the Constitution: a) distribution of electricity; b) transmission of electricity; c) petroleum and petroleum products pipeline transmission systems; d) water pipeline distribution systems and wastewater pipeline systems, including sewerage pipeline systems; e) seaports; and public utility vehicles.
Any industry not included in the list will remain as public services and will be liberalized, allowing foreigners to own up to 100 percent thereof. The move is expected to attract foreign investment in these sectors and will benefit the public with increased competition and cheaper prices.
The proposed law will primarily rationalize the foreign equity restrictions by clearly defining the term "public utilities" and critical infrastructure.
"It is during these difficult times where most of the businesses have closed, not much of the economic activities were allowed, more jobs are losing resulting to an inevitable increase of inflation rates and continuous decline of Philippine gross domestic product (GDP), that our country needed all the assistance from our allied countries to invest for our economy to heal, arise and recover from devastating effects of Covid-19 pandemic," Garin underscored.
Garin said the House of Representatives has exerted all efforts to build a "resilient economy" through long-term economic and industry reforms.
"As legislators, it is our role to create a productive business environment for investors that, in return, is expected to translate to more employment opportunities for Filipinos. We need new capital, ideas, and technology as we tread the road toward economic resiliency," Garin said. (PNA)