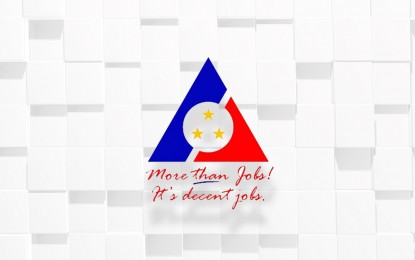 MANILA – Three victims of human trafficking in the Zamboanga Peninsula have been given a chance to rebuild their lives through the "Kabuhayan (livelihood)" starter kits from the Department of Labor and Employment (DOLE).
The livelihood support is composed of grocery items and sacks of rice that the beneficiaries could use to start sari-sari (retail) stores.
The livelihood project, under the DOLE Integrated Livelihood Program, is in partnership with the Philippine National Police Women and Children Protection Center (PNP-WCPC) in Region 9.
"It is unfortunate that some of our OFWs (overseas Filipino workers) have fallen victims to human trafficking. We hope that the livelihood assistance provided by the department would help provide their daily needs as they endeavor to rebuild their lives," DOLE Secretary Silvestre Bello III said in a news release on Saturday.
One of the recipients was a victim of illegal recruitment and worked in Damascus, Syria in 2019 as a domestic worker.
She was mistreated and abused by her employers but managed to escape to the Philippine embassy.
"Thank you to the PNP for assisting us and taking us to DOLE. Thank you, DOLE and staff, for taking care of us. I hope you would be able to help more victims of human trafficking," she said in Filipino.
DOLE 9 Regional Director, lawyer Roy Buenafe, also lauded the PNP-WCPC for endorsing potential beneficiaries.
"Thank you to our law enforcement officers for not only protecting citizens from criminals, but for also being links between the DOLE and the victims to avail of the livelihood assistance. This might only be small-scale assistance but the expansion of this business lies in your hands," Buenafe said. (PR)