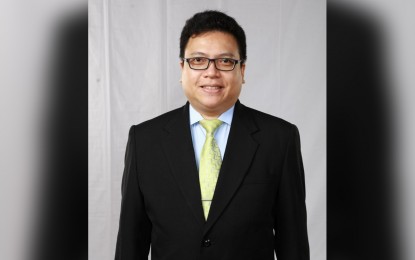 MANILA – Higher inflows from overseas Filipino workers (OFWs), the business process outsourcing (BPO) sector and foreign investments, along with continued vaccination against coronavirus disease 2019 (Covid-19), are expected to support the country's balance of payment (BOP) position.
Although the country posted a USD102-million BOP deficit last January, the first in four months, Rizal Commercial Banking Corporation (RCBC) chief economist Michael Ricafort is optimistic of improvements in the coming months as remittances from OFWs remain resilient and more countries strengthen vaccination programs against Covid-19.
Ricafort said global recovery prospects will be better if countries will eventually reach population protection against the virus which, in turn, will not only help increase OFWs remittances but also boost other structural inflows like BPO revenues, foreign investments, foreign tourism receipts, and Philippine offshore gaming operators (POGO) revenues.
"Continued growth in the country's BPO sector amid the need for greater outsourcing worldwide in order to make global businesses more competitive amid Covid-19 challenges could also help bolster the country's BOP and, in turn, GIR (gross international reserves) to new all-time highs in the coming months," he said.
BOP is the record of a country's total transactions with the rest of the world at a given period.
Ricafort said continued improvement in foreign direct investments (FDIs), which recently rose to among the pre-pandemic highs and record highs, "could have also partly supported the BOP and GIR data."
Data from the Bangko Sentral ng Pilipinas (BSP) showed that FDIs posted net inflows amounting to USD1.1 billion last November, up by 96 percent year-on-year.
End-November 2021 FDIs reached USD9.2 billion, up 52.5 percent year-on-year.
"The CREATE (Corporate Recovery and Tax Incentives for Enterprises) law has supported the stronger FDI data recently that could still continue in the coming months, thereby could add to the BOP and GIR data," Ricafort said.
The CREATE Act, or Republic Act 11534, provides fiscal incentives to domestic and foreign corporations that open a business in the country.
Authorities consider this to be the government's largest stimulus program against the pandemic since it will encourage more businesses to start domestic operations and create more job opportunities.
"Going forward, any improvement in BOP and GIR for the coming months could help provide greater cushion/support/buffer for the peso exchange rate vs. the US dollar especially vs. any speculative attacks," he added. (PNA)