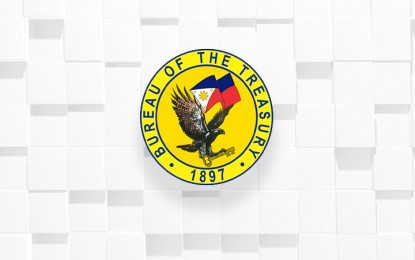 MANILA – Concerns on the Ukraine-Russia tension and higher average domestic inflation projection for this and next year resulted in the upticks of Treasury bill (T-bill) rates on Monday.
The average rate of the 91-day paper increased to 0.899 percent, the 182-day to 1.157 percent, and the 364-day to 1.568 percent.
These were at 0.810 percent, 1.066 percent, and 1.475 percent for the three-month, six-month, and one-year papers during the auction last February 14.
The Bureau of the Treasury (BTr) offered each tenor for PHP5 billion, and the auction committee made full awards across-the-board.
Total tenders for the 91-day paper reached PHP13.314 billion, the 182-day at PHP11.49 billion; and the 364-day at PHP11.118 billion.
"Rates rose following (the) upward adjustments for inflation this year and increasing tension in Ukraine," National Treasurer Rosalia de Leon told journalists in a Viber message.
Last week, the Bangko Sentral ng Pilipinas (BSP) reported the increase of its average inflation projection for this year from 3.4 percent to 3.7 percent, while the 2023 projection was hiked from 3.2 percent to 3.3 percent.
The changes were made due to higher domestic food inflation and global oil prices, monetary authorities said.
Asked about the impact of these developments on the March 2022 borrowing program, De Leon said they will consider the program and will include the end-result of the outcome of the ongoing retail treasury bond (RTB) offer, among others.
Offer period for the RTBs, which is intended for small investors with minimum placement of PHP5,000, is from February 15 to 28.
"(We) will have to calibrate March issuance program, including size and tenors with RTB results and appetite of market following revision in inflation forecast, Fed(eral Reserve) rate action, and developments in Ukraine," she added. (PNA)