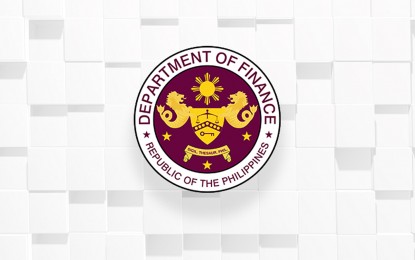 MANILA – The government's fiscal health remains robust amidst the rejection of bids for government securities during the weekly auctions since last week, Department of Finance (DOF) Secretary Carlos Dominguez III said.
"Following (the) strong RTB (Retail Treasury Bonds) 27 reception, the government is well positioned to meet disbursement despite BTR's rejections during auctions," he told journalists in Viber message on Tuesday.
The government's disbursement program for 2022, based on the medium-term fiscal program set by the inter-agency Development Budget Coordination Committee (DBCC) during its meeting on Dec. 14, 2021, amounts to PHP4.955 trillion, which is about 23 percent of domestic output.
The Bureau of the Treasury's (BTr) auction committee has been rejecting bids for Treasury bills (T-bills) and Treasury bond (T-bond) since last week after investors asked for high yields.
National Treasurer Rosalia de Leon traced this to the impact of uncertainties caused by the Ukraine-Russia conflict.
Amidst the failure to award the total of PHP70 billion worth of T-bonds and PHP30-billion T-bills, the BTr raised PHP457.8 billion worth of five-year retail treasury bond (RTB) recently.
RTBs are intended for small investors given its minimum placement of PHP5,000.
The latest issuance, settled last March 4, has a coupon rate of 4.875 percent.
Interest rates are on the rise given the volatilities caused by the geopolitical concerns overseas, as well as the looming upticks in the Federal Reserve's key rates.
"The conflict will increase the perception of risk in investments," Dominguez said during President Rodrigo Duterte's Talk to the People aired Monday night.
He expects the domestic economy to weather the latest crisis, adding the country will not be directly hit by the Ukraine-Russia conflict and the economy has experienced other crises in the past that are more severe such as the Asian financial crisis and the oil price shock in 2008 but was "able to get through them."
"Based on these experiences, we are confident that we have the tools and the preparation necessary to help our people through this crisis," he added.
Asked whether the government will push through with its plan to issuance its initial green bonds despite the current situation, Dominguez said in a Viber message: "We are watching the markets very carefully." (PNA)