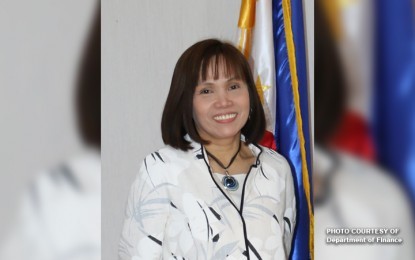 MANILA – Investors' demand for higher yields again resulted in the rejection of bids for the initial issuance of a seven-year Treasury bond (T-bond) which the Bureau of the Treasury's (BTr) auctioned on Tuesday.
Had the auction committee accepted the bids, coupon rate of the debt paper would be at 6.5 percent, which the BTr in a statement said is "trending higher than the comparable secondary market benchmark."
The BTr offered the debt paper for PHP35 billion, and tenders reached PHP36.3 billion.
"Markets still roiled by rising inflation fears from surge in oil and commodity prices," National Treasurer Rosalia de Leon told journalists in a Viber message.
De Leon said investors are also on a wait-and-see stance regarding the looming hikes in the Federal Reserve's key rates, which is widely expected to start this month.
Amidst the rejections during the debt paper auctions since last week, de Leon is confident of the government's capacity to finance its PHP4.955 trillion 2022 disbursement program.
"We are in good position to meet disbursements even after rejections with proceeds of strong RTB (retail treasury bond) 27 outcome," she said.
De Leon said the latest five-year RTB issuance, which fetched a coupon rate of 4.875 percent, was made on the back of "good timing (and) good execution" and registered "good participation."
RTBs are targeted for small investors given its minimum placement of PHP5,000. (PNA)