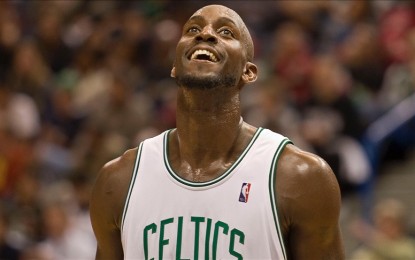 ANKARA – The Boston Celtics on Sunday retired Kevin Garnett's No. 5 jersey in a ceremony to honor its former star.
Garnett was at TD Garden, the Celtics' home court, a special night for him as his Celtics jersey was raised into rafters of Boston's multi-purpose arena in a ceremony.
His former teammates Paul Pierce and Ray Allen were at the TD Garden stands to attend Garnett's jersey retirement ceremony as the trio hugged each other.
Pierce, Allen and Garnett played together at the Celtics to win the 2008 NBA title, the Eastern Conference team's 17th championship, and it was Boston's first NBA triumph since 1986.
Garnett shed tears while he was raising his jersey to the rafters, and thanked his Celtics teammates, team staff, and the city of Boston for their support and friendship.
So he joined several Celtics veterans such as Bill Russell, Larry Bird, John Havlicek, Don Nelson, Robert Parish, and his ex-teammate Pierce.
Meanwhile, the Celtics lost to the Dallas Mavericks 95-92 at TD Garden on Garnett's day.
Garnett's career
Garnett, who mostly played in the power forward position, has a 21-year NBA experience, spending most of his time at the Minnesota Timberwolves in 1995-2007 and in 2015-2016 for his second stint with the Wolves.
He was named the NBA most valuable player in 2004 while playing for Minnesota.
A 15-time NBA All-Star, Garnett, 45, played six seasons at the Celtics (2007-2013) to win the 2008 NBA championship.
In 2013, he moved to the Brooklyn Nets and spent one and a half seasons at this franchise.
He returned to the Timberwolves in the 2014-15 NBA mid-season and retired from the game in Minnesota on Sept. 23, 2016. (Anadolu)