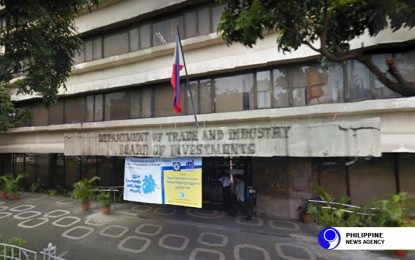 MANILA – The Board of Investments (BOI) has approved the Likud 2 Hydroelectric Power Project of First Ifugao Renewable Energy Corp. that will augment supply of clean energy in Luzon.
In a statement Friday, BOI said the company is investing PHP185 million to put up the 0.56-megawatt hydropower plant in Asipulo, Ifugao.
The project is expected to create 100 jobs for the construction of the power plant once it starts the commercial operation.
The hydropower plant is expected to begin its commercial operation by September 2023.
"The newly-approved hydroelectric power plant in Ifugao is a significant project for the Philippines (that) is heading toward a green and modern economy. It proves that we are committed to improving the renewable energy sector of the Philippines. This is just the beginning of more green investments pouring into our country's economy," Trade Secretary and BOI chairman Ramon Lopez said.
The project is eligible for income tax holiday for seven years, duty-free importation of renewable energy machinery, equipment and materials including control and communication equipment, and tax exemption of carbon credits.
The BOI added the run-of-river project of First Ifugao RE will contribute in achieving the National Renewable Energy Plan 2020-2040, which targets RE to share 35 percent of the country's energy mix by 2030 and increasing it to more than 50 percent by 2040.
"We are making progress regarding our goal to be a modern and green economy. This hydropower plant ushers in more business opportunities in 2022 and beyond. We encourage more investments in renewable energy in the Philippines. We in the BOI, as the leader of the country's investment promotion agencies, are certain that we are 'Making It Happen'," Trade Undersecretary and BOI managing head Ceferino Rodolfo said. (PNA)