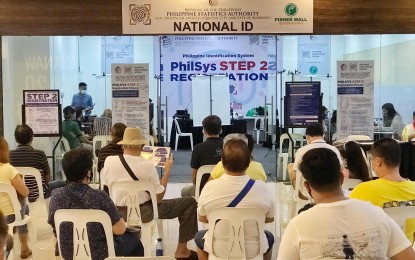 MANILA – The Philippine Postal Corporation has so far delivered 8,176,454 Philippine Identification (PhilID) cards or the national ID nationwide.
The Philippine Statistics Authority (PSA) assured it is ramping up operations for the Philippine Identification System (PhilSys) registration process "so that it can deliver PhilID cards to more holders".
PSA Assistant Secretary Rosalinda Bautista said the delivered PhilID cards covered 24.2 percent of this year's set delivery target of 33.8 million.
"We, at PSA, together with the Philippine Postal Corporation and the Bangko Sentral ng Pilipinas (BSP), are doing our best to accommodate millions of Filipinos who have successfully registered for PhilSys Step 1 and Step 2," she said in a statement on Tuesday.
The BSP is the official printer of PhilSys.
Bautista reminded PhilID holders to avoid sharing online their personal information encrypted in the national ID.
The PhilID comes with an accompanying letter containing the PhilSys Number.
More than 50 million Filipinos have completed the Step 2 biometrics procedure – fingerprints, iris scan, and photographs.
The PhilID digital version is also being developed for more seamless online transactions.
Signed into law by President Rodrigo Duterte in August 2018, Republic Act 11055, or the PhilSys Act, aims to establish a single national ID for all Filipinos and resident aliens.
The national ID shall be a valid proof of identity that shall be a means of simplifying public and private transactions, enrolment in schools, and the opening of bank accounts.
It will also boost efficiency, especially in dealing with government services where people will only need to present the PhilID during transactions. (PNA)