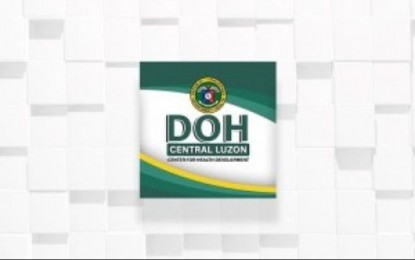 CITY OF SAN FERNANDO, Pampanga – The Department of Health Central Luzon Center for Health Development (DOH CLCHD) is calling on different sectors to help boost efforts toward reducing and eventually wiping out the number of tuberculosis (TB) cases among Filipinos.
DOH CLCHD officer-in-charge director Corazon Flores on Wednesday cited the importance of cooperation, saying no public health intervention can be successful without the efforts of all the stakeholders.
She said the coronavirus disease 2019 (Covid-19) pandemic has reversed the years of progress made in the fight to end TB as fewer people were diagnosed and treated or provided with TB preventive treatment.
"TB remains to be a problem in our healthcare system as persons with undiagnosed, untreated, and potentially contagious TB can spread it unknowingly to family members, colleagues at work, or community. In these cases, immunocompromised individuals are most vulnerable," Flores said in a statement.
She said the goal of ending TB can only be achieved if all work together to spread the fact that this disease is preventable and curable.
As part of its commitment to ending tuberculosis in the region, Flores said the DOH CLCHD has strengthened its efforts by computing its target accomplishment from provincial down to barangay level, prioritizing the municipalities, cities, facilities, and barangays with low accomplishment and strengthening high impact strategies.
She said these strategies include active TB case finding and monitoring accomplishments on a monthly basis.
According to the Tuberculosis Prevention and Control Program, Central Luzon increased its TB treatment coverage rate from 70 percent in 2020 to 75 percent in 2021.
On the other hand, the region's TB treatment success rate decreased from 91 percent in 2020 to 90 percent in 2021.
Although there had been a slight decrease of one percent in the TB treatment success rate, Flores said the region still managed to meet its target in 2021.
"Let us invest in TB services to strengthen health systems and end preventable deaths," she added. (PNA)