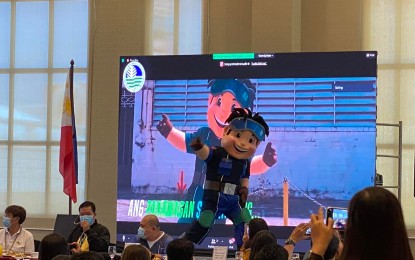 CALASIAO, Pangasinan – The Department of Environment and Natural Resources (DENR) launched on Thursday a mobile gaming application and a mascot to strengthen awareness and implementation of the Ecological Solid Waste Management Act among young people.
In an interview, Environmental Management Bureau Ilocos regional director Maria Dorica Naz-Hipe said the Android-based mobile gaming app was designed by DENR for children aged five to eight, especially since they are usually at home.
"They would be able to play with the guidance of their parents. It is both instructional and educational for them to imbibe segregation. For them to learn how to segregate properly," she said.
She added they plan to team up with the Department of Education to promote the mobile app.
Hipe said the mascot called "Pinas: The Basura Buster Mascot (PBB)" is an icon that symbolizes solid waste management.
"PBB is for the children to see a physical symbol of our advocacy campaign on ecological solid waste management," she said.
The advocacy campaign launch of DENR was held nationwide.
Meanwhile, Hipe said the Ilocos Region has a high rating in the segregation of wastes.
"They are implementing segregation, especially in the Poblacion areas; however, the problem lies at the interior communities. Nonetheless, the barangay officials are usually in-charge in the enforcement of the segregation of solid wastes," she said. (PNA)