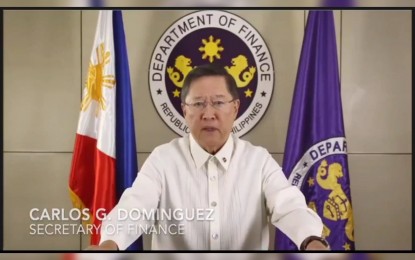 MANILA – The government is intent on collecting the unpaid estate taxes from the Marcoses, Finance Secretary Carlos Dominguez III said.
"We have been in discussion, intense discussion with the Bureau of Internal Revenue on this issue and they are studying this issue very carefully," he told journalists on Tuesday.
There have been several amounts on how much the estate tax due to the government from the family of former President Ferdinand Marcos Sr. and Dominguez said "that is for the BIR to determine."
Dominguez said the amount originally was about PHP9 billion but because of penalties and interest after several court cases, there have been several amounts floated, such as PHP99 billion and PHP203 billion.
"So which amount is going to be settled is in discussions now with BIR," he said, adding that from his understanding from the BIR, "is that they are trying to cut through all these issues in order to do the job."
BIR Commissioner Caesar Dulay last month said the agency sent the Marcos heirs last December a written demand letter regarding their tax liabilities.
According to the Human Rights Violations Victims' Memorial Commission, the Supreme Court (SC) in July 2003 ruled that over PHP25 billion worth of Marcos assets were considered ill-gotten.
The Presidential Commission on Good Government (PCGG), created in 1986 to recover the Marcoses' and their cronies' ill-gotten wealth, has so far recovered PHP171 billion. (PNA)