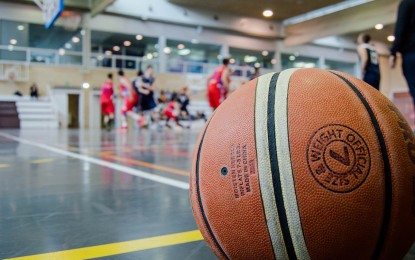 MANILA – A game in the Pilipinas Super League (PSL) on Thursday night got too emotional that one of the competing teams decided to barge through the exit of the Manuel A. Roxas Sports Complex in Roxas, Zamboanga Del Norte after they thought they were getting the wrong end of spotty officiating.
The Bicol Spicy Oragons walked out of their game against the Cagayan De Oro Higalas in an apparent protest to the referees for what they thought was a bum turnover call.
With 4:02 left in the hotly-contested battle, Bicol's Joseph Brutas tried to shake off the tough defense of Cagayan De Oro's John Saycon.
Brutas eventually got the separation he needed for his one-handed shot, but the referee whistled him for an offensive foul as the official thought Brutas warded Saycon off for the opening.
The entire Oragons bench, however, thought Saycon flopped and complained about it.
Moments after the complaint, Bicol exited the game and never returned.
Cagayan De Oro, which was leading, 67-63, when the walkout happened, was handed the win.
The walkout overshadowed Jaybee Mantilla's 18-point explosion for CDO, which moved to a tie with Basilan for third place at 6-4.
With the de facto forfeiture, Bicol fell to 3-7, putting them at the brink of early elimination.
Worse, sanctions could be meted out to the team following the walkout. (PNA)