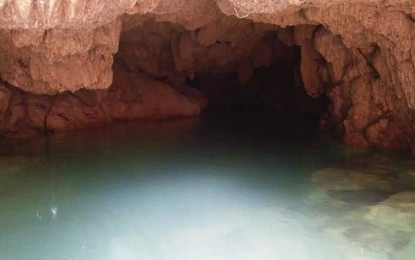 SAN JOSE DE BUENAVISTA, Antique – The province of Antique has called for the protection and preservation of caves as it highlights their potential to become tourist attractions.
The provincial government launched the Cave Month celebration in Barangay Tinindugan, Libertad as mandated under Provincial Ordinance 2020-219 or the Provincial Caves and Cave Resources Management, Protection and Conservation Ordinance authored by Antique provincial Board Member Jessielito Pio Sumande on Friday.
"I authored the ordinance to strengthen the cooperation and exchange of information between governmental authorities and people who utilize caves and cave resources," Sumande said in an interview.
While no mapping was conducted to determine their exact number, Sumande said that there are around 50 caves in the province.
"The Igbaclag Cave in San Remigio is now being frequented by tourists being accessible and the area developed by the local government unit ," he said.
The Kagang Cave in Barangay Tinindugan is noted for its underground water.
Provincial Disaster Risk Reduction and Management Office (PDRRMO) Broderick Train, who discussed the importance of caves to the environment and rules on caving, urged the local folks in Barangay Tinindugan to initiate the conservation and protection of their cave.
"They should regulate the number of people who comes inside the cave and make sure that the endangered flora and fauna are not disturbed," he said.
He added that there are irresponsible visitors who tend to remove the stalactites and stalagmites as souvenirs, which must be prevented. (PNA)