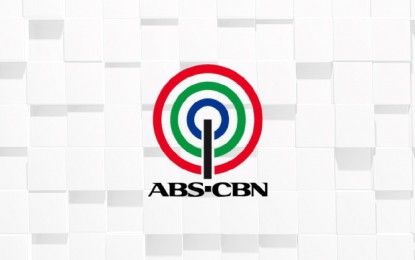 MANILA — While local media ABS-CBN Corp. offered its viewers a list of "good" shows, it used its channels "at the expense of the people," President Rodrigo Duterte said on Tuesday.
"Mayo man gyud hinuon, no doubt about it nga murag na-miss pud ninyo ang ABS-CBN kay gwapo pud ilang programming (But they are really good, no doubt about it. You kind of miss ABS-CBN because they run a good program). But they were running at the expense of the people," Duterte said during the campaign sortie of his ruling party, the Partido Demokratiko Pilipinas-Lakas ng Bayan (PDP-Laban), in Buenavista, Agusan del Norte.
Duterte said he had expressed strong objection to the renewal of ABS-CBN's franchise because it allegedly keeps on "swindling and cheating for money."
He reiterated that ABS-CBN still has tax liabilities with the government.
"Kita mo sa TV nidto kadtong sa ABS-CBN? Ang nahitabo sa ABS-CBN, gigukod nako because ang ilang taxes running into billions wala nila bayri. Mao tong gigukod nako sila, gihatod gyud nako sila sa [unclear] kay mga hambugero na unya magsige'g pangwarta (Did you see it on TV, the ABS-CBN case? What happened with ABS-CBN was I went after them because they didn't pay their taxes running into billions. That is why I really went after them and drove them into… Because they are so arrogant and just keep on trying to earn money unscrupulously)," he said.
Duterte also recalled anew that ABS-CBN failed to air his campaign advertisements during the 2016 presidential elections.
"Mao to nga wa may makagukod kay og dili i-Magandang Gabi Bayan, atakehon na. Ako, giingnan nako sila, 'Wala koy pakialam ninyo, amigo man ta. Wa pud ko mangayo ninyo basig piso kay gibayran man nako, wa pa gani ninyo gisalida tong akong kuan,' (No one could go against them because they will attack you on Magandang Gabi Bayan. I told them, 'I don't care about you. We are friends. And I never asked a single peso from you because I paid for my advertisement which you never even aired')," he said.
ABS-CBN halted its broadcast operations on May 5, 2020 following the National Telecommunications Commission's (NTC) issuance of a cease-and-desist order.
Duterte gave credit to PDP-Laban senatorial bet and House Deputy Speaker Rolando Marcoleta for exposing ABS-CBN's alleged wrongdoings.
"Unya ang tawo nga gahago ug nakit-an gyud ninyo sa TV, maayo kaayo muistorya. Kadungog ka lang gwapo kaayo ang iyang Tagalog, lawom kaayo unya maayong laki pud, de prinsipyo nga tao kani, si Marcoleta. [applause] Apilyedo na lang kay malimot ko sa ilang… Kita mo sa TV niadto 'tong panahon sa investigation sa lower house sa ABS-CBN? Siya na (But the person who was truly working hard as you've seen on TV, and speaks so eloquently, he speaks Tagalog fluently and is a good and principled man, he is Marcoleta. I'll just say his last name because I forgot the… Did you see it on TV? The investigation of the lower house on the ABS-CBN case? That's him)," he said.
In January this year, the NTC granted provisional authority (PA) to the Villar-led Advanced Media Broadcasting System, Inc. to "install, operate, and maintain" digital TV channel 16 and temporary simulcast on analog TV channel 2.
The NTC also granted the Aliw Broadcasting Corp., to install, operate, and maintain a digital broadcasting system using channel 23.
The Swara Sug Media Corporation (SSMC), the legal operating name of Sonshine Media Network International (SMNI) founded and led by Pastor Apollo Quiboloy, was also granted PA to install, operate and maintain digital TV channel 43.
The channels were previously used by ABS-CBN. (PNA)