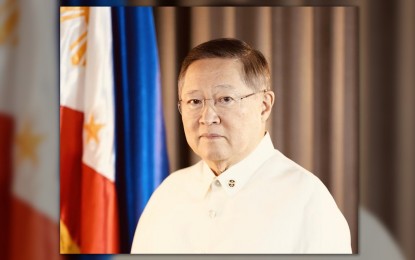 MANILA – Finance Secretary Carlos Dominguez III thanked executives of major multilateral development banks (MDBs) for their support to the government's inoculation program against the coronavirus disease 2019 (Covid-19).
In his meetings with officials of the World Bank Group (WBG), the Asian Development Bank (ADB), and the Asian Infrastructure Investment Bank (AIIB) at the sidelines of the ongoing International Monetary Fund (IMF)-WBG Spring Meetings on Washington DC, Dominguez said the aid extended by the multilateral agencies gave the government's vaccination program the "seal of good housekeeping."
In a statement Monday, the Department of Finance (DOF) said the current administration has signed 22 loan agreements with the WBG totaling USD7.53 billion.
It said 15 of these agreements are for the government's pandemic-related programs, amounting to around USD6.15 billion.
The DOF said the trilateral coordination among the MDBs aimed at supporting the Philippine government's pandemic-related programs "was an offshoot of a proposal broached by Secretary Dominguez in 2017 for multilateral institutions to coordinate with each other in eliminating overlapping functions, reducing costs, and being more effective and responsive in providing official development assistance (ODA) to member-countries."
"Secretary Dominguez said this trilateral cooperation could be replicated to mobilize financing for other development projects, particularly the climate adaptation and mitigation initiatives by emerging economies like the Philippines," it said.
It added Dominguez noted that this tie-up "would be a more feasible and accessible option rather than subjecting countries to the tedious processes imposed by various organizations offering climate financing."
The government took out loans both from multilateral agencies and the global debt market in a bid to boost financing capacity to address the impact of the pandemic on the economy.
This, as government revenues went down because economic activities slowed down following the imposition of lockdown measures both here and overseas. (PNA)