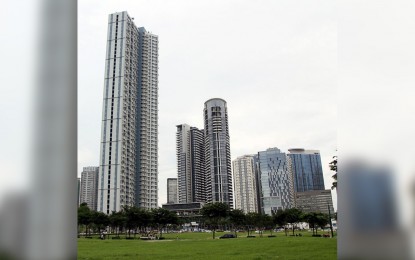 MANILA – With only five days left before the May 9 polls, Albay Rep. Joey Salceda on Thursday urged the public to elect leaders who can "competently handle" both inflation woes and economic growth problems.
In a statement, the chairman of the House and Ways Committee said the next leaders of the country must inspire investor confidence, be well advised by an experienced and competent team, and have enough popular mandate to enact needed changes.
Salceda made the remark after the Philippine Statistics Authority reported that the headline inflation increased from 4.0 percent in March 2022 to 4.9 percent in April 2022.
"I will brief the next President, whomever they may be, about what I believe are necessary steps forward. Make no mistake- we are in danger of getting caught in a low-growth, high-inflation bind. Though still a remote possibility, it will become more real if the next administration makes an early mistake," he said.
He said supply chain disruptions and higher input costs almost across the board will continue to cause higher prices, while the Ukraine crisis will continue to impact the prices of bread, fuel, and even fertilizers due to its proximity with Belarus, a leading source of fertilizer ingredients.
He added that Palm Oil supply issues will also likely persist into June, with implications on cooked products as well as animal feed.
"These price pressures will drive up inflation expectations among investors. That may result in higher borrowing costs for the government and higher profitability hurdle rates for businessmen. Combined, these downward pulls on private and government spending could have implications on jobs growth and recovery," he said.
He said the priorities of the next Congress must also be both medium term and structural changes to resolve the food security challenges that leave the country vulnerable to food and fuel price developments abroad.
He said for immediate and timely relief, the government should distribute the promised PHP500 monthly "ayuda" (aid) to poor Filipino families.
He also urged the Bangko Sentral ng Pilipinas to weigh carefully in pulling the easy monetary policy back.
"Prudent and gradual increases in our interest rates must be coupled with measures to encourage high quality lending to growth-creating industries. We must sap excess liquidity without stifling growth sectors," he said.
Socioeconomic Planning Secretary Karl Kendrick Chua said the government is accelerating a comprehensive set of interventions to mitigate the impact of rising commodity prices.
"World commodity prices remain high as a consequence of the ongoing Russia-Ukraine war. The impact is felt domestically not just on food and basic goods but also on transport and utilities. To address this, we have put in place a comprehensive set of interventions for all affected sectors," Chua said.
To expand the food supply, the Economic Development Cluster (EDC) recommended the extension of EOs Nos. 134 and 135 and a temporary reduction of the most favored nation (MFN) tariff rate for corn to 5 percent in-quota and 15 percent out-quota with a minimum access volume of 4 million metric tons until December 2022.
EO No. 134 aims to expand supply and further reduce prices of pork by extending the lower tariff of 15 percent in quota and 25-percent out quota.
Meanwhile, EO No. 135 seeks to diversify rice sources by temporarily reducing MFN tariff rates on imported rice to 35 percent from 40 to 50 percent.
The EDC also recommended importing more wheat and producing more cassava as a feed substitute to augment the alternatives for corn. (PNA)