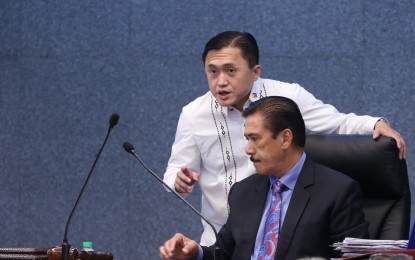 MANILA – Senator Christopher "Bong" Go emphasized on Friday the importance of strengthening the quality of medical services, citing the pandemic as an eye-opener on the gaps in the country's health care system.
The chair of the Committee on Health and Demography assured that he will push for all initiatives to boost the country's health care services.
"Kailangan po talaga mag-invest tayo dahil bawat buhay ng Pilipino ay importante (We need to invest because every Filipino's life is important)," he said in a statement.
Admitting that his veteran colleagues are better than him in debates, Go vowed to continue fighting for the poor, particularly those concerning government hospitals.
The lawmaker facilitated the passage of 24 laws that upgrade the existing and establish new public hospitals across the country, including the Universal Healthcare Act (UHC) which mandates the Philippine Health Insurance Corporation (PhilHealth) to collect higher contributions from its members beginning next month.
PhilHealth vice president for corporate affairs, Shirley Domingo, confirmed that the 3-percent contribution rate will increase to 4 percent of a member's salary, with the employer shouldering half of it.
In an interview on Thursday, Senators Panfilo Lacson and Vicente Sotto III asked PhilHealth to defer its scheduled increase in premiums as members are still reeling from the effects of the pandemic.
Lacson, one of the 10 presidential candidates, said that while the PhilHealth premium increase is under the Universal Health Care Act, it is untimely and not advisable to implement it as of the moment.
"We are still reeling from the effects of the pandemic. Baka hindi timely. Dapat siguro i-defer na muna at hintayin maka-recover fully o somehow to a degree ang economy (It may not be timely. It would be better to defer the hike until our economy recovers)," Lacson said at a press conference in Cagayan de Oro City.
Sotto said the Senate should not be blamed for the increase.
"Kung gusto nila itaas, itaas nila based on UHC (If they want it to be increased, increase it based on UHC). Don't say because we did not pass the law. They should talk to the Committee on Health," Sotto said. (PNA)